Construction Related Falls Increase in Recent Years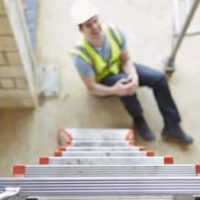 In 2017, NBC News reported nearly 900 fatal job-related falls.  In August 2018, a man slipped and fell two stories in south Florida, landing on rock below a building. He lost his life about an hour after the incident.  According to a sheriff's report, the man had unclipped his safety harness shortly before the fall occurred.
After this tragic incident, the Occupational Safety and Health Administration (OSHA) conducted an investigation into the fall.  OSHA's mission is to assure safe and healthy working conditions for working men and women by settling and enforcing standards and by providing training, outreach, education and assistance.  OSHA conducts inspections to ensure employers are in compliance with federal health and safety laws. Following a regulatory investigation, OSHA leveed $32,000.00 in penalties on the Florida corporation employing the fall victim. The corporation was penalized for violating three serious provisions of the fall-prevention rules.
Subpart M of OSHA regulations covers fall protection.  Specifically, Subpart M outlines the requirements of fall protection in construction workplaces.  Subpart M governs construction sites where workers are working at heights of 6 feet or more above a lower level. Subpart M also covers protection from falling objects, falls that occur from tripping over or falling through holes, and protection when walking and working around heavy equipment without any regard to height. It is important to note that Subpart M provisions do not apply to workers who inspect, investigate, or assess workplace conditions prior to the actual start of construction work or after all construction work has been completed.
Even with the strict regulations and enforcement OSHA has in place, the issue of falls is still prevalent in the construction industry. Data from the Bureau of Labor Statistics reveals that 887 workers died from falls in 2017.  According to the report, those fatalities accounted for nearly 17 percent of all job-related deaths that year. To combat the rising number of fatalities, OSHA has implemented public awareness campaigns and is boosting employer action through various means. Strict compliance to OSHA regulations proves to have an ameliorative effective on construction site falls.  Contractors should consider working with a legal professional knowledgeable in OSHA regulations to better implement safety and health programs on their construction sites.
Contact an Attorney for Professional Help
Sweeney Law, P.A. is a construction law firm with years of experience advising general contractors on federal and state occupation and health standards. Fort Lauderdale construction lawyer Brendan Sweeney is here to guide you through any legal pitfalls that can arise during your project.  Contact us now for a consultation.
Resource:
bls.gov/news.release/pdf/cfoi.pdf
nbcnews.com/news/us-news/job-related-falls-should-be-easy-prevent-workers-keep-dying-n993216