The "Good Workmanship" Standard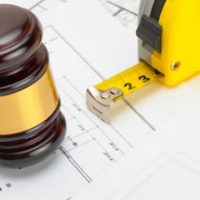 In the construction industry, there are set standards of quality that must be met when a structure is being built or a system is being designed.  Without these standards of quality, the work performed will vastly vary in quality from one construction project to the next.  The standards also ensure that safety and public health priorities are met.  One such standard is the "good workmanship standard" found in the construction industry.  This standard is usually recited in contracts whereby the contractor promises to build the structure or system in a workmanlike manner.  Good workmanship refers to the quality of work to be delivered by the contractor.  The work to be delivered should meet a standard of quality that is uniform to the given industry and should be functional, safe, and usable in the ordinary sense.  Further, the delivered work should show the contractor's reasonable skillfulness in the field.  At a glance, this is a high standard to meet, however, for structures and systems that are ever so important to our daily lives, this standard is rightly expected.
Contractual Implications
The good workmanship standard is not always expressly written into a contract. In most circumstances, the good workmanship standard is implied into construction contracts. This is called an implied warranty.  An implied warranty is a guarantee that is not written, but it is read into a contract as a matter of case law, statutory pronouncement or public policy.  In Florida, contractors are held to the good workmanship guarantee under an implied warranty of fitness.  As such, if the delivered work does not comport with the standard, the aggrieved party can make a case for breach.
Breach of Implied Warranty of Fitness
To breach the standard of good workmanship is to breach the implied warranty of fitness.  Again, because this warranty is often not explicitly written into the contract, parties who are familiar with industry standards are aware of this warranty.  One way this warranty is breached is through the construction of a defective structure or system.  If the issue is not rectified within the allotted statutory period for rectifying defects, an owner can file suit in court seeking damages for breach.  Contracting parties should consult with a construction attorney who will inform them of the implied warranties that can be read into construction contracts.
Fort Lauderdale Construction Law Attorney
Hiring an attorney for your construction transaction ensures that you have a legal advantage.  If a defect arises, a knowledgeable Florida construction law attorney can guide you through your options and keep you informed about the warranties stated and implied in your contract. Sweeney Law, P.A. is a knowledgeable construction law firm with years of experience advising professionals in the construction field on construction contracts and defect issues.  Contact us for a consultation.
Resource:
leg.state.fl.us/Statutes/index.cfm?App_mode=Display_Statute&URL=0700-0799/0718/Sections/0718.203.html
https://www.sweeneylawpa.com/three-instances-in-a-construction-project-where-legal-input-is-invaluable/