Avoiding Permitting Violations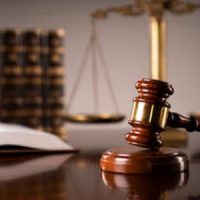 If you are a contractor, you probably are aware of the permits that you need to obtain and keep current, in order to keep working and practicing in Florida. However, it may be helpful to have a more complete and accurate understanding of what is required of you.
The Permitting Requirements Vary
The Florida Department of Professional Regulation (DBPR) requires that local authorities establish permitting requirements for their city, county, or municipality. That means that every such city or county will have different permitting requirements, and thus, contractors who work in different areas need to make sure their permits are up to date in each area.
As you can imagine, that means it is often easier for smaller contractors, with fewer employers, who perform construction jobs in fewer different areas, to stay compliant than larger companies. Many large construction contractors or construction companies may find it worth their while to have a full time employee, whose work is solely dedicated to making sure that permitting requirements are being complied with wherever the company is doing work.
When Permits are Required
Permits are usually required for any project where a structure is being constructed, improved upon or changed in any way, although again, you should make sure that you know whether what you are doing requires a permit or does not.
Minor projects sometimes will not require permits (or not as many permits). Remember that a permit is not just for building a new structure. Interior alterations, such as to electrical or plumbing systems, often require permits, even though you may not think of those projects as being "construction," or a "construction site."
Permit Violations
Unlike many other legal violations, permitting violations can be easy for officials to find, and to charge construction companies with violating. All that has to be proven is that work was completed on a construction project, and that the required permits were not obtained by the contractor.
The good news for those in the construction industry is that the state must prove its case by what is known as a "clear and convincing" standard, a higher burden than the standard "preponderance of the evidence" standard that is usually used in ordinary civil cases.
Avoiding Violations
In many cases, a permitting violation can be avoided by simply contacting local building officials, who will often tell you what permits are required. This makes a permitting violation one of the easiest violations to avoid, even though it is one of the most common violations prosecuted by the state.
Remember that permitting violations may not just include failure to get a permit, or a proper permit—it may also include the failure to properly display the permit at the construction site. You should make sure that you ask about both permitting and display requirements, when contacting local building officials.
We can help you handle state issues, and keep your construction project compliant with state construction laws. Call our Fort Lauderdale construction attorneys at Sweeney Law P.A. at 954 440-3993 for a consultation.
Resources:
leg.state.fl.us/Statutes/index.cfm?App_mode=Display_Statute&URL=0500-0599/0553/Sections/0553.79.html
floridabuilding.org/fbc/publications/CodeViolationsFinalReport4.pdf
https://www.sweeneylawpa.com/fraudulent-construction-liens-in-florida/