Fraudulent Construction Liens in Florida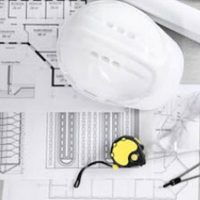 According to the National Commercial Real Estate Development Association (NAIOP), Florida ranked 6th in 2019 in commercial construction spending. With the instability that the pandemic has brought in 2020, many projects have been put on hold or have been changed, leaving the parties in payment disputes. 
What is a Construction Lien?
The term mechanic's lien was changed to construction lien, on January 1, 1991. This is a type of lien that gives an entity a way to enforce a reasonable construction contract claim directly against an owner, even if that party is not in privity with the owner. If a general contractor or sub-contractor does not get payment for services rendered or material supplied, a lien upon the property may be placed in order to compel payment. 
In drafting a construction lien, the claim must state the lienor's name and its customer, a legal description of the property and its owner, the type and dates of labor provided, the value of the improvements, any payments made or owed, and the date of service on the owner. 
Construction liens can be used as an effective tool when applied in good faith in non-payment and underpayment situations. Liens should be composed judiciously, recorded accurately, and reinforced by documentation of contracts, change orders and related accounting records. Oftentimes, an interested party will dispute the validity of the construction lien.
Fraudulent/Willfully Exaggerated Liens.
Under Fla. Stat. §713.31(2), any lien shall be fraudulent in which the lienor has willfully exaggerated the claimed or has willfully included a claim for work not performed or materials not furnished for the property or has compiled his or her claim with such willful and gross negligence as to amount to a willful exaggeration.
A lien is not to be deemed fraudulent merely because it is not embodied in a written contract or change order, so long as there is a good-faith basis for the claim. A minor mistake, error in a claim of lien, or a good faith amount does not establish a willful exaggeration. See Farrey's Wholesale Hardware Co. v. Coltin Elec. Servs., 263 So. 3d 168 (Fla. 2d DCA 2018). Whereas, in Delta Painting, Inc. v. Baumann, 710 So. 2d 663 at 664, it was found that the inclusion of work not yet performed, and materials not yet furnished is sufficient evidence to show willful intent to exaggerate the lien amount.
If the court finds the lien fraudulent, it can be a "complete defense to the enforcement of [a] lien." Delta Painting, Inc. v. Baumann, 710 So. 2d 663, 664 (Fla. 3d DCA 1998).
How do the courts determine fraudulent liens or willfully exaggerated liens?
The burden of proof in determining a fraudulent lien falls to the party alleging it. The lienor's intent and good or bad faith in filing a lien must be based on competent substantial evidence in the record. See Gator Boring & Trenching, Inc. v. Westra Construction, Corp., 210 So. 3d 175 (Fla. 2d DCA 2016). In this case, the parties had a genuine dispute about the right to recover. Appellee did not prove that appellant willfully exaggerated the amount of its lien by including a changed condition claim.
Courts exercise discretion when looking to the intent of the lienor in stating the amount on the lien. See Stevens v. Site Developers, Inc., 584 So. 2d 1064 (Fla. 5th DCA 1991). As reflected in Ponce Inv. Inc. v. Financial Capital of America, 718 So. 2d 280 (Fla. 3d DCA 1998), the amount is determined by limiting it to no more than the reasonable value of work performed or the contracted price.
Remedies.
Florida's construction lien statute offers a remedy to unpaid contractors that places legal restrictions on constructed or improved properties. A plaintiff can seek compensation for economic losses, the cost of transferring the lien to a bond, attorneys' fees, court costs, and punitive damages. Under Fla. Stat. § 713.31(2)(c), it is important to note that punitive damages are an amount that does not exceed the difference between the amount claimed by the lienor to be due or to become due and the amount actually due or to become due.
For a party to be entitled to attorney's fees, it is the party that prevails in the case as a whole. See v. Guerra, 208 So. 3d 314 (Fla. 4th DCA 2017). Under Fla. Stat. § 713.31(2)(c), "prevailing party" has been defined as the party who prevails on the "significant issues" in the entire litigation, not just the lien claim. See Marocco v. Brabec, 44 Fla. L. Weekly D897 (Fla. 1st DCA April 5, 2019).
Another recourse against fraudulent liens is to institute disciplinary proceedings against a contractor's professional license. In Florida, a fraudulent lien is considered a felony criminal violation. Florida Statute § 713.31 states that any person who willfully files a fraudulent lien commits a felony of the third degree.
When searching for the right legal help, look for experienced Florida construction law attorneys who possess specialization in fraudulent and willfully exaggerated construction liens. Substantial experience and knowledge regarding the intricacies of construction liens make the difference when looking at your unique situation.
Brendan A. Sweeney, Esq., LL.M., of Sweeney Law, P.A., a boutique firm in Fort Lauderdale, Florida, regularly handles complex transactional and litigation matters throughout Florida. Brendan A. Sweeney, Esq., LL.M. is an AV Preeminent Martindale Rated Attorney, that has been recognized as a Florida Super Lawyer in 2019, Florida Legal Elite in 2019, and as a Florida Super Lawyer Rising Star in 2018, 2017, 2016, 2015, and 2014. If you have any questions and/or issues regarding preparing, or litigating a construction claim of lien, contact Sweeney Law, P.A. at (954) 440-3993 immediately to protect your rights. www.sweeneylawpa.com.