Which Businesses are Booming Through the COVID-19 Pandemic?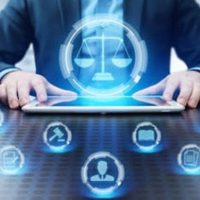 Since the first cases of the coronavirus were discovered in the United States, the COVID-19 pandemic has wrought havoc on many businesses.  Over the past several months, negative effects of business slowdowns and shutdowns have affected many South Florida businesses, including restaurants, hotels, health clubs and gyms, and retail shops, among others. Not all businesses have suffered equally, however. In fact, there are many reports of businesses that have thrived over the past few months.
Chamber of Commerce Reports on Some Thriving Small Businesses 
According to CO, an editorial website launched by the United States Chamber of Commerce in 2019, there are at least 20 small businesses that have fared well during the course of the COVID-19 the pandemic. For some of the businesses on the list, the fact that their goods or services are in demand during the COVID-19 pandemic might have been easy to predict. For others, the likelihood of a recent uptick in business might have been less likely to anticipate.
Given the circumstances that have prevailed over the past few months, among businesses that may have been expected to have increased demand for their goods and services (and have, in fact, witnessed this increase) according to CO are:
grocery stores
liquor and wine stores
home fitness equipment companies
mask making companies
Among other businesses that have witnessed an increased demand for their goods and services during the pandemic, according to CO, are:
used car sellers
furniture sellers
tutoring companies
bread baking companies

Other Businesses that May be Experiencing a Better Than Expected Run 
According to other sources, there is a variety of other businesses in various localities that are experiencing an increase in demand for their goods and services. These include:
RV sales and rentals, according to the Charlotte Florida Weekly
Plastic surgery in Bala Cynwyd, Pennsylvania, according to vista.today
Expectations for the Future 
Going forward, there are many predictors and predictions of what the next big thing, in terms of business opportunities, will be. According to cnbc.com, for example, there are a number of business categories that "start up" innovators may want to consider gearing up for getting into, including:
home improvement
products for domestic pets
home fitness
home health
video games
home beauty products
An article posted last spring by Forbes.com also suggested some post-pandemic business opportunities, both for the short term and in the long run. In addition to some of the previously mentioned opportunities, businesses that may be expected to be trending in the future include, in the short term, "medical light" companies that are able to quickly and efficiently screen individuals back at work and otherwise for COVID-19. In the longer term, cyber security is noted as an example of a niche need, given the importance of creating secure solutions for a remote workforce.
The United States Chamber of Commerce provides some resources on its website for individuals thinking of starting a new business after COVID-19.
If you have questions about the legal issues involved in the creation or operation of an old or new business at this time, contact a Fort Lauderdale business lawyer at Sweeney Law.
Resources:
uschamber.com/co/start/startup/starting-a-business-post-pandemic
charlottecounty.floridaweekly.com/articles/pandemic-bump/
forbes.com/sites/bernhardschroeder/2020/04/09/startup-opportunities-coming-out-of-the-pandemic-some-are-opportunistic-others-will-be-here-for-a-long-time/#341bcc519350
cnbc.com/2020/05/12/here-are-the-new-businesses-to-start-during-the-coronavirus-recession.html
vista.today/2020/08/local-plastic-surgeon-sees-unexpected-bump-in-business-caused-by-coronavirus-pandemic/
https://www.sweeneylawpa.com/business-interruption-claims-due-to-the-covid-19-pandemic/