Waivers of Subrogation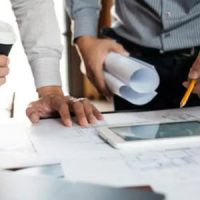 Subrogation clauses are commonplace in construction contracts.  These terms are a safe harbor for insurance companies who want to recover for policy dollars paid out as a result of injury, property damage and any other kinds of loss stemming from a construction project.  These agreements are often between the insurance company and the prime contractor of the construction project.  These terms, however, are waiverable by the insurance company.  A waiver of subrogation would not be advantageous to a construction company unless in a few instances where risk can be quantified as low. The following discussion will aid in understanding subrogation and how waivers come about. 
Understanding Subrogation and Insurance Policies 
Subrogation is the act of one party standing in place of another party.  This is the literal definition of subrogation. In practice, subrogation is a bit more complex. Subrogation determines the parameters of the rights of the insurance company before and after loss occurs.  For example, if the contractor creates a circumstance that brings about loss on a construction project, the owner of the project (or another party) can request insurance money from the contractor's insurance company to cover the cost.  In turn, and based on the details of the subrogation terms, the insurance company can make a claim against the contractor to re-pay the insurance money paid out to the owner.  Usually, subrogation clauses contemplate special circumstances including willful negligence, criminality, extreme disregard and other circumstances that are outside of the normal duty of care.
Waivers of Subrogation Are Often Understood
Instead of subrogation clauses, some insurance companies will agree to a waiver of subrogation.  What is the effect of the waiver and how does it operate in practice?  A waiver of subrogation is designed to protect the contractor for money paid out against the policy.  The benefit of the waiver of subrogation is that if an insurance company pays out on the claim, it should bear the loss and it is not permitted to pass the cost to a third party.  If a waiver was not available, many contractors would be reluctant to choose to work with that insurer because the idea is the insurance company is not putting the insurance premiums to good use.  As a result, most contracts involving construction work include waiver of subrogation clauses.  In these agreements, the construction party and the owner will carve out certain losses that are waived with respect to subrogation. Therefore, those risks would be covered under specific insurance policies.
Contact an Attorney for Help today 
Subrogation and waivers of subrogation terms are vital to the insurance element in each construction project. Fort Lauderdale construction attorney Brendan Sweeney has years of experience advising clients on subrogation, waivers and how to avoid pitfalls.  Contact us now for a consultation.
Resource:
efacpa.com/waivers-of-subrogation-are-you-really-protected-2/
https://www.sweeneylawpa.com/what-is-a-change-order-in-a-construction-project/