The Essentials of Performance Bonds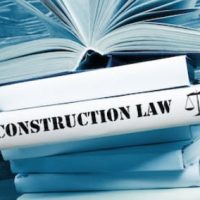 There is inherent risk in being the client of a contractor who has promised to complete a construction job by a certain date and time. The client is reliant on the contractual terms of the construction agreement and their past performance or knowledge of the construction company in the industry. There needs to be some kind of assurance or financial security should there be some kind of loss. A performance bond can be the solution to the lack of cost assurance.
Function of Performance Bond
A performance bond is a guarantee that a given construction project will be completed to a general sense of satisfaction. The property that is under construction must be secured. A performance bond requires having a collateral property or investment to back up the requirements of the agency that has agreed to secure the construction project. The bond is usually issued by a bank or an insurance company, which acts as a surety. If something were to happen where the project is not satisfactorily completed, the insurance company or bank assumes responsibility for paying any debt associated with the loss.
Cost of Performance Bond
After an owner decides to obtain a construction bond, there needs to be a determination on how much the bond will cost to secure the construction project. Generally speaking, the bond is a percentage of the annual cost of the entire bond required to secure the construction site. The percentage can range from 1% to 15% of the cost. Most contractors operate as an independent business entity. As a result, the contractor will have to pay based on the credit score of the company or based on a personal credit score. For example, if a total bond of 50,000 requires a 1% rate, the contract will pay a bond of $500.00. The more the project is worth, the higher the bond rate.
Pros and Cons of Performance Bonds
The benefits of performance bonds are obvious. It secures and guarantees the owner if the project is not completed. The negatives of performance bonds are less obvious. The cost or percentage paid by the contractor can be a burden especially if it is a large project. Contractors and owners alike must ensure to read the fine lines of these bond contracts so they are well-informed on what it covers in case of non-completion.
Fort Lauderdale Construction Law Attorney
Brendan Sweeney is a knowledgeable Fort Lauderdale construction attorney with years of experience advising professionals in the construction field by helping them eliminate loss and cost. Sweeney Law is here to guide you through the construction bond process and all its legal intricacies. Contact us now for a consultation.
https://www.sweeneylawpa.com/pros-and-cons-of-an-arbitration-clause-in-a-construction-contract/