Pros and Cons of an Arbitration Clause in a Construction Contract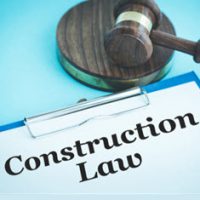 Alternative dispute resolution as a means to settle construction-related contract claims is now commonplace.  This is especially the case for parties who frequently contract. The pressures of a full court case may contribute to the breaking apart of a business relationship. Those who value the possibility of an ongoing relationship may agree to arbitration instead of engaging in costly in court proceedings. Although arbitration is still an adversarial process where each party has a right to an attorney, some parties may prefer it because it provides for collaborative resolutions and all agreements still have a binding effect.
Use of Arbitration Clauses in Construction Contracts
Arbitration is a dispute resolution method where one or more people hear a dispute and renders a binding decision. The agreement to arbitrate is usually made in a contract before the dispute arises. However, in some instances, parties can agree to arbitration after a dispute arises–these are usually court ordered. Parties who decide to use arbitration have the authority to choose the rules that apply. For example, the parties may select the qualified arbitrator. In a construction dispute, it is more than likely that the parties will select an attorney who is well-versed in the area of construction law. These factors limits confusion and can save on the cost of litigation.
The "Standard" Arbitration Clause
Agreeing to a standard arbitration clause in a construction contract may not be the best cause of action. These boilerplate terms will usually not fit with the goals of the parties involved. Therefore, as a good practice, parties should not rely on "standard" arbitration clauses. Given the wide bandwidth of freedom contracting parties have to craft a clause, they should take advantage of this to create one that best fits their interests. The primary question when negotiating an arbitration clause is whether arbitration will be mandatory or permissive. Parties who have a long relationship in the construction industry may agree to a mandatory clause as a means to continue the relationship even after a dispute. Other considerations are the selection of the arbitrator, discovery rules, timing, and the arbitrable issues.
Questionable Arbitration Clauses
Questionable arbitrations do not consider the preferences of other entities who are party to the contract or the construction project. Some questionable clauses will wholly prove more advantageous for one party over the other. Parties should be aware of overly broad clauses that leave no room to seek any redress in court. These types of clauses tend to be predatory in nature and possibly unenforceable.  Parties should keep in mind that the determination as to whether an arbitration clause is unenforceable is made in a court of law.
Your Fort Lauderdale Construction Law Attorney
Sweeney Law, P.A. is a knowledgeable construction law firm with years of experience advising professionals in the construction field by assisting with the drafting and review of construction contracts. Sweeney Law is here to guide you through any legal pitfalls that can arise as a result of a questionable arbitration contract term. Contact us now for a consultation now.
Resource:
law.cornell.edu/wex/arbitration