Protect Your Company From Delay Related Claims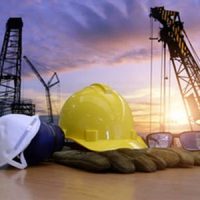 In the world of construction delays happen. Those delays aren't always your fault, and they aren't always the result of things you can anticipate or predict. The last thing that you want is to be sued, or not paid, because of delays that are out of your control. How can your construction contracts provide you some level of protection for delay-related claims?
Using Broad Language
Ideally, the broader the language in your contract the better for you, if you are the builder or contractor. In other words, saying that there will be no penalty for delays out of your control, would be better than a list of things that are out of your control. Remember that if you have a list of things out of your control, then anything that isn't on that list that causes a delay, you could be held accountable for.
Notice Provisions
Many construction contracts have a time period, where a contractor can notify the builder of an unavoidable (or avoidable) delay. The longer that time period, the better. The last thing you want is to have an excusable delay made inexcusable because you missed a too-short contractual deadline to notify the other side.
Every contract will have a notice provision, detailing how one side gives notice to the other for things like delays. Read that language, and make sure that everybody on your team understands and complies with it. If the notice provision requires that a notice have certain language, or that it be sent to a certain address, or that email notice is OK or not OK, make sure that your contract says that.
Documenting Everything
Of course, even with the most rock solid delay provisions, you'll still have to prove that your delay meets those provisions. In other words, if your contract says anything out of your control is excusable, you still need to document that a particular delay was, in fact, out of your control.
Document everything, whether it's through preservation of electronic communications, pictures of the job site, or correspondence from third parties. Additionally, document and preserve any attempts that you made to overcome the delays. The last thing you want is the other side saying "you could have done X, Y or Z to avoid or minimize the delay but you didn't."
Limitations of Damages
Even if you are responsible for delays out of your control, your contract can limit how responsible you are. You can limit your exposure to consequential damages, or you can include "cure" periods that allow you to catch up without penalty. You can also include that a delay is not an excuse for nonpayment—that means the other side would have to pay you, and then sue, if they thought there was a colorable claim for delay related damages.
Call our Fort Lauderdale construction attorneys at Sweeney Law P.A. at 954 440-3993 for help if you have a delay claim related to your construction project.
Resource:
levelset.com/blog/construction-delay-claim-defenses/