Notice of Commencement: The Time Machine that Allows Lienors to Have Their Liens Relate Back to a Prior Time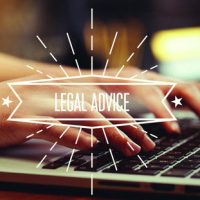 Florida's Notice of Commencement is a critical document that governs and controls the priority of lien rights on private construction projects. One of my favorite trilogy films of all time is Back to the Future, my inner child is still hopeful that a time machine will one day be created. What is so amazing about the Notice of Commencement is that a Florida lienor does not need to have a flux capacitor, Mr. Fusion, a DeLorean, or go 88.8 miles per hour, in order to have their lien go back in time and attach and be deemed effective by the date of the Notice of Commencement.
By way of example, a plumbing contractor starts providing labor, materials and/or services to a project on July 1, 2017, the project's Notice of Commencement was recorded on January 1, 2017, the plumbing contractor does not get paid and records a claim of lien on October 1, 2017, if done correctly the plumbing contractor's claim of lien will relate back in time, without the assistance of the DeLorean, and will be deemed effective nine months earlier to January 1, 2017.
What is a Notice of Commencement? Pursuant to Florida construction law, an owner or an owner's agent, with some exceptions, is required prior to commencing construction or recommencing completion of a project, to record a Notice of Commencement in the public records of the project's location within 90 days of construction in order to be valid. The Notice of Commencement should include the legal description of the property, street address, tax folio, if available, the names and address of the owner, contractor, the lender, and the surety if the project is bonded. The requirements for a Notice of Commencement and form can be found at § 713.13, Fla. Stat. Additionally, the owner is responsible for posting a certified copy of the Notice of Commencement at the project. While it is the project owner's responsibility to prepare, record, and post the Notice of Commencement, if a construction lender is involved the construction lender will want to ensure that the Notice of Commencement is prepared and published pursuant to Florida law. Unless specified otherwise the Notice of Commencement will be effective for one year. If a project is going to take long then the Notice of Commencement should be amended and served upon all lienors that provided a notice to owner.
While the framework of the Notice of Commencement seems rather simple at first glance, it is ripe for issues and potential litigation regarding lienors lien priority. For example, issues often arise with respect to whether the Notice to Owner is valid, that is whether it complies with the requirements under Florida law, whether it was effective, that is whether it was renewed/amended pursuant to Florida law if the project takes longer than one year, whether the lien can relate back to the Notice of Commencement, whether the construction lender or home lender has priority over contractors Ch. 713 liens. The difference in a lienor's priority on a project is critical because the better priority a lienor has the more likely they are able to get paid in full.
Sweeney Law, P.A. Regularly Handles Florida
Construction Law Matters
Brendan A. Sweeney, Esq., of Sweeney Law, P.A., has litigated complex high-dollar construction law claims for all different sectors of the construction industry throughout the state of Florida. Additionally, Brendan has extensive experience in navigating the complex requirements that are required in Florida in order to protect, prosecute and defend one's lien rights under Ch. 713, Fla. Stat. Brendan A. Sweeney, Esq., is an AV Preeminent Martindale Rated Attorney, that has been recognized as a Florida Legal Elite Rising Star Attorney in 2014, 2015, 2016, 2017, and 2018. If you have any Florida construction law questions and/or issues then contact Sweeney Law, P.A. at (954) 440-3993 immediately to protect your rights. www.sweeneylawpa.com.