Licensing Matters in Construction Law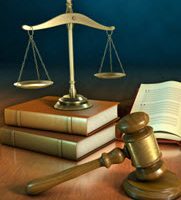 The technicality of the construction business requires that contractors are lawfully licensed and duly approved to take on construction projects. State and local officials have the authority to audit contractors to ensure compliance. Florida, like other states in the country, requires general contractors to go through a process to obtain licensure. Without this license, they are unable to start their business and hold themselves out as general contractors. Contrary to general knowledge, the process is rather involved and legalistic.
Florida's Licensing Requirements
There are educational, examination, financial and insurance requirements to earn a general contractor license in the state of Florida. With respect to education, the prospective general contractor must be college educated or have a combination of college and/or four years of work experience. The candidate is required to take and pass the certified contractor examination. The examination is administered on a state-wide level and it is standardized. Contractors who are solely interested in swimming pool work are exempted from this requirement.  Candidates are required to prove credit worthiness as a financial requirement. They required to provide their FICO credit score and other financial documents for their existing business entities (where applicable) and personal accounts. The candidate must then make an attestation that they have obtained public liability and property damage insurance. The state agency will seek to protect the general public and third parties from possible harms brought on by construction work.
Post-Licensing Requirements
Aspiring contractors who have completed licensure have a few things to consider after the process.  Given the strict insurance requirement, contractors should ensure that their insurance does not lapse. Auditors have stringent penalties surrounding insurance, which can affect the validity of one's license.  Secondly, renewal requirements must be strictly followed. These processes usually consist of a fee payment. Similarly, there are continuing education requirements for licensed contractors to ensure that the licensed person is up to date on important aspects of the construction industry.  Without going through these administrative "hoops," general contractors cannot continue to conduct construction work under their business entities.
Legal Pitfalls
The legal pitfalls to have in mind are common to all licensing processes. Renewal of all licenses will keep you away from court.  Doing construction work without a license is a violation of state law. Further, owners who hire general contractors are wise to contact state agencies to verify the licensure of the business. Without a license, a general contractor cannot hire employees for the purposes of performing construction work. Lawsuits over licensure fraud or lack of renewal can be quite costly–court fees as well as hefty fines from the state licensing apparatus.
Your Florida Construction Law Attorney
Attorney Brendan A. Sweeney is an experienced construction law attorney with years of experience negotiating, drafting and advising on construction contracts.  A licensed general contractor must run your construction project. Such requirement should be part of a well-drawn construction contract.  Contact us now for a consultation.
Resource:
myfloridalicense.com/CheckListDetail.asp?SID=&xactCode=1030&clientCode=0605&XACT_DEFN_ID=3077
https://www.sweeneylawpa.com/legal-issues-in-construction-procurement/