Legal Issues in Construction Procurement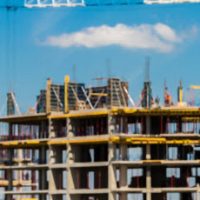 Public construction continues to be a huge source of revenue for many general contractors in the construction industry. The processes that local and state governments use are governed by regulations. Therefore, as compared to private contracting, public projects tend to take a more orderly and procedural path. All the same, public construction can be fraught with legal issues and possible disputes. The procurement process for obtaining government construction contracts is one such process. General contractors are wise to seek legal advice during this process. There exist a variety of procurement methods and each method presents its possible legal issues.
Contractor Pre-Qualification
Procurement is the act of obtaining or buying goods and services. Procurement does not only include the actual purchasing of the services or goods but it also includes the process by which the goods are purchased. Specifically, it includes the preparation and processing of a demand as well as the final receipt of goods/services and payment. Contractor pre-qualification is one type of procurement process used by owners. The pre-qualification process requests that bidding contractors present evidence that will demonstrate their qualification to work on the project. Contractors who pass this preliminary portion will then get the opportunity to formally bid on the project. Legal questions about the criteria on which the owner relies to make the preliminary decision can arise. However, owners at this stage have an advantage because the rules that govern the process do not fully come into play until the bidding process opens.
Design-Bid-Build
This is the traditional bidding process whereby a design team creates the design of the structure then bidding occurs. The goal of this process is to get the lowest rate possible. There is little emphasis on the capability of the contractor to do the job and more emphasis on price. Legal disputes often arise during these processes. Common legal disputes may surround the actual selection process, pricing issues, and post-project disputes about work quality.
Electronic Bidding
Electronic bidding is an efficient way for owners to collect bidding materials and keep up with prime and subcontractor bids. The delivery process is also effective given the accountability these systems provide. However, electronic bidding can cause legal disputes where contractors encounter errors. The errors can show up in the form of incorrect timestamps when deadlines are at issue as well as errors in the electronic selection processes.
Your Florida Construction Law Attorney
Attorney Brendan A. Sweeney is an experienced construction law attorney with years of experience advising general contractors on public construction procurement. As a general contractor, it is best to gain legal advice on these processes before submitting a bid. Attorney Sweeney is knowledgeable and ready to guide you through any legal pitfalls that may arise.  Contact us now for a consultation.
https://www.sweeneylawpa.com/consequences-of-not-obtaining-a-construction-permit/