Legal Recourse for Non-Payment in Construction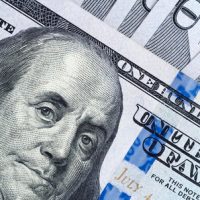 Contractors and subcontractors alike face issues with nonpayment and account receivables during a construction project.  A nonpayment issue can quickly turn into a legal one, which can cause work stoppage and it can create additional costs.  There are a number of avenues for legal recourse when an owner or subcontractor is not fulfilling their end of the bargain. Some forms of legal recourse are more burdensome than others and some are mandated. To avoid getting into the legalities of nonpayment, setting up a workable payment process is the best preemptive action.
Breach of Contract
The breach of contract avenue is possibly the most time-consuming and extraordinary path.  Breach of contract is a legal claim that is filed in court.  The complaint for a breach of contract will allege a violation of a contractual obligation on the part of the party who is not fulfilling the payment obligation.  Even so, there are specific actions that the obligor must demonstrate as the cause for the breach.  For example, one may breach a contract by denying that a promise was made to pay, by failing to actually make the payment, or by interfering with another's obligation to pay.  In the complaint, the plaintiff has to demonstrate that the contract was enforceable and that there was a meeting of the minds in relation to the contract and in relation to the details of the payment obligation.
Filing a Lien  
In Florida, contractors who are making claim to unpaid monies can access it by way of Florida's lien law.  A lien is a mechanism that places a security interest in the property at issue.  All claimants must provide notice to the obligee no later than 90 days from the last day labor or supplies were delivered. In turn, within 10 days of the request, a general contractor must furnish a list of all subcontractors and suppliers who worked on the project.  Failure to furnish a list of subs and suppliers will result in possible legal penalty and forfeiture of a challenge to the lien.
Deposits and Preemptive Payment Processes
To avoid a legal or lien battle, the best policy for contractors and subs is to implement a payment process that is efficient and will ensure payment after services have been rendered.  In the same vein, the use of a deposit structure can also alleviate the nonpayment issue if money is set aside in escrow and not withdraw until it is earned. These preemptive processes can alleviate the need to file a lien or make a complaint for breach thus taking away from the efficiency of the contractual transaction. 
Reach Out to Us Today for Help
Fort Lauderdale construction attorney Brendan Sweeney has years of experience advising clients on lien and breach of contract issues.  Sweeney Law is highly experienced in this area and is ready to guide you through your rights and obligations as a contractor.  Contact us now for a consultation.
https://www.sweeneylawpa.com/implied-warranties-and-the-spearin-doctrine/