How Title III of the ADA Affects Your Business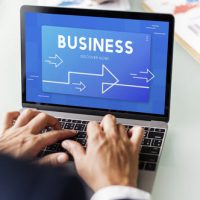 From ramps to wide automatic doors and large bathroom stalls, these accessibility elements are all part of the mandate requiring certain businesses to comply with construction standards with the goal of serving persons with disabilities. These accessibility standards apply to certain businesses that are frequented by the public at large. The accommodation rules are part of Title III of the Americans with Disabilities Act of 1990. Businesses that are required to seek compliance with ADA standards may struggle with the financial burden of building accessible elements. At the same time, businesses that are not compliant or not fully compliant can expose themselves to lawsuits and other legal action.
The Americans with Disabilities Act
The Americans with Disabilities Act was enacted in 1990 as a civil rights legislation. The ADA prohibits discrimination and guarantees people with disabilities the right to have the same opportunities as other Americans to participate in mainstream society. These opportunities include the ability to work, purchase goods and services and use state and local government programs. The ADA provides for equal enjoyment, opportunity and access for all people who are classified as having a disability.
Public Accommodations
Title III of the ADA prohibits discrimination on the basis of disability in places of public accommodation. These are businesses that are usually open to the public and fall into a limited amount of business categories. There are 12 types of businesses listed in the ADA that qualify as businesses requiring public accommodation compliance. Businesses that are seen as generally opened to the public fall into the categories including restaurants, movie theatres, schools, day care facilities, and doctors' offices. Federal, state and local authorities run periodical checks on businesses to ensure their compliance with Title III regulations. Businesses that are found to be noncompliant are subject to costly civil penalties and are exposed to possible lawsuits from private citizens.
Avoiding ADA Title III Penalties and Lawsuits
The best business advice is to first check to determine whether your type of business is mandated to comply with public accommodation laws. If you are to seek compliance, you must be apprised of the periodical times where the government may audit your business. There exist consulting and construction services dedicated purely to building and advising on ADA compliant elements. If your business has been hit with an ADA related lawsuit alleging non-compliance with ADA laws it is time to seek the advice of legal counsel. These lawsuits usually end in extremely costly settlement agreements. In fact, some individuals can deliberately observe a particular business in preparation for an ADA noncompliance action. The best policy is to comply from the outset and remain in compliance.
Fort Lauderdale Business Law Attorney
ADA noncompliance issues can be extremely costly, but also avoidable. Do not let your business fall victim to a noncompliance penalty fine or a costly settlement agreement. If you are seeking to bring your company into compliance with ADA public accommodation laws, it is wise to hire an attorney.  With legal counsel, you increase your chances of getting it right once and for all. Attorney Brendan A. Sweeney has years of experience advising on ADA compliance issues as well as lawsuits. Contact us now for a consultation.
Resource:
ada.gov/ada_title_III.htm