FLORIDA'S SUMMARY PROCEDURE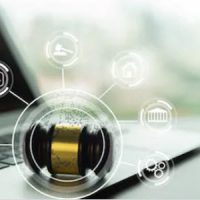 Summary procedure entitles specific Florida legal proceedings to expedited rules. Under Florida Statute 51.011, accelerating timeframes allows a case to proceed speedily and efficiently. The Florida Rules of Civil Procedure apply in an action ruled by summary procedure, except where statute or rule provides otherwise.
When filing pleadings, this process is limited to Plaintiff's initial pleading, Defendant's answer and counterclaim, if applicable, and Plaintiff's response to Defendant's counterclaim. The initial pleading must state the applicable statute, rule, or cause of action. In response, the Defendant's answer must include all defenses of law or fact and be filed within 5 days of receiving service. Plaintiff then has 5 days after service of the counterclaim to answer any counterclaims. Any defensive motions must filed and heard by the court before trial. It is important to note, courts can decide not to apply summary procedure in cases where can be shown by clear and convincing evidence that it is not applicable.
Under §51.011(2), the statute permits limited discovery without seeking a court order. While depositions are permitted, other discovery must be done by court order stating the timeframe. In order to preserve the shortened procedure, the period for discovery cannot be postponed except for good cause shown or by agreement of the parties.
If a party is entitled to a jury trial and exercises that right, that party must comply with the time requirements as outlined in section §51.011(3).  However, many written agreements will include a waiver of the right to a jury trial. Once ruling is rendered by a jury or court, a motion for new trial must be filed and served within 5 days. An appeal must be filed within thirty days of the final judgment date. Fla. Stat. § 51.011(5).
Florida's summary procedure is available in several types of property proceedings. These commonly include certain possession recovery of real property, landlord actions for removal of tenants, enforcement of property liens, condominium actions, and actions to remove mobile homeowners or mobile homes. The statutes for property rights offer such remedies as eviction, right of possession, monetary damages, foreclosure of a lien, and certain equitable actions against condominium and cooperative associations.
Residential and Commercial Evictions
Summary procedure is commonly used in landlord-tenant law. Two landlord-tenant statutes apply the summary procedure statute in landlord-tenant eviction actions under Chapter 83. Florida Statute 83.21 and Fla. Stat. 83.59 both entitle the landlord with summary procedure as provided in F.S. § 51.011.
Under Fla. Stat §83.21, an action for eviction or removal is a summary procedure which offers the landlord expedited relief to determine the right to possession of the property. A landlord is entitled to file a complaint for eviction/removal and then a separate action for damages. However, other causes of action may be included in the eviction/removal actions such as damages for breach of the guaranty, distress for rent, and damages for breach of the lease contract.
When the landlord is looking to remove the tenant, Florida Stat. §83.21 states the terms that must be complied with for removal. The complaint must state "facts which authorize the removal of the tenant, and describing the premises in the proper court of the county where the premises are situated and is entitled to the summary procedure provided in § 51.011." Summary procedure applies to tenant removal and not for ejectment actions. See Pro-Art Dental Lab, Inc. v. V-Strategic Group, LLC, 986 So. 2d 1244 (Fla. 2008).
A related statute that applies to a holdover residential tenant is Fla. Stat. §83.59. This occurs when a person remains on the property after the lease expires. This statute entitles the landlord to §51.011, where the court shall "advance the cause on the calendar." §83.59(2). See Borjas v. Vergara, 232 So. 3d 1067 (Fla. 3d DCA 2017).
Once the complaint for Eviction for Possession is served, the Defendant must file his/her answer and affirmative defenses within five (5) days of service as to the eviction count, which does not include day of service, weekends or legal holidays. An expedited hearing is then set, pursuant to Florida's Eviction Summary Procedure.
Summary procedure applies only to the eviction action and not to damages from unpaid rent or to other related causes of action such as breach of the lease agreement. This is done in order to determine possession speedily and without the need of determining all other issues between the parties. See Camena Invs. & Prop. Mgmt. Corp. v. Cross, 791 So. 2d 595 (Fla. 3d DCA 2001). The landlord must wait 20 days before submitting a default on a count for alleged damages in the complaint.
In the cases of possession of property where forcible entry and unlawful detainer applies, the summary procedure statute grants remedies to the wronged parties. Section 82.03 offers a remedy for wrongful possession of the property by unlawful or forcible entry. See Crocker v. Diland Corp., 593 So. 2d 1096 (Fla. 5th DCA 1992).
Enforcement by Persons in Privity with the Owner, in §85.011, entitles the application of summary procedure for persons claiming a lien for labor performed on a tenant's personal property and to landlords claiming a lien for rent due under Fla. Stat. §713.691.
Condominium Associations and Mobile Park Owners
Summary procedure can also be applied to specific condominium association and home park owner actions.
Any action to induce compliance with agreements entered into by an association, as stated in § 718.302, may be afforded summary procedure. These actions relate to contracts that consist of the operation, maintenance, or management of condominium associations. If the condominium association fails to comply with this statute, the aggrieved party can utilize the summary procedure statute to force compliance. In addition, the prevailing party is entitled to recover reasonable attorney's fees in actions brought under this section.
Summary procedure also applies when litigation involves the transfer of association control or claims of defect by the association. These are outlined under Fla. Stat. 718.301.
Florida Statute 51.011 can be used to compel compliance with the estoppel certificate requirements for a cooperative association as in §718.116. After a certificate request, this limits the condominium associations to a 10-day period in order to provide a certificate to a unit owner, owner's designee, or mortgagee. This document lists assessments and other amounts owed to the association by the unit owner with respect to the condominium property.
When it comes to mobile home park owner claims, Florida Statute § 723.061 provides summary procedure when pertaining to the removal of a mobile homeowner or a mobile home. Eviction actions arise when a tenant does not pay rent, either for the dwelling or the lot, is in violation of the lease agreement, convicted of a law that threatens other residents or a land use change arises.
Property owners and managers focus on sustaining occupancy. It is to be expected that problems will occur where there is refusal to pay rent or refusal to vacate the property after lease termination. Therefore, all types of property owners and managers should understand the eviction process and the importance of summary procedure.
When searching for the right legal help, look for Florida property law attorneys who possess specialization in landlord/tenant issues. Substantial experience and knowledge regarding the intricacies of leases make the difference when looking at your unique situation.
Brendan A. Sweeney, Esq., LL.M., of Sweeney Law, P.A., a boutique firm in Fort Lauderdale, Florida, regularly handles litigation matters throughout Florida. Brendan A. Sweeney, Esq., LL.M. is an AV Preeminent Martindale Rated Attorney, that has been recognized as a Florida Super Lawyer in 20201, 2020 and 2019, Florida Legal Elite in 2020 and 2019, and as a Florida Super Lawyer Rising Star in 2018, 2017, 2016, 2015, and 2014. If you have any questions and/or issues regarding preparing, or litigating a construction claim of lien, contact Sweeney Law, P.A. at (954) 440-3993 immediately to protect your rights. www.sweeneylawpa.com.