Florida Law Gives Unpaid Subcontractors Powerful, Quick Help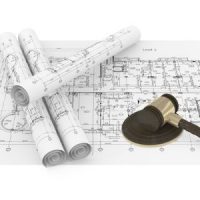 Many subcontractors are smaller businesses that survive on limited margins. While nobody can survive without getting paid, certainly subcontractors have a much harder time getting by when they aren't getting paid by the general contractor on the job.
Quick, Powerful Remedies
Many subcontractors are unaware that Florida Law gives them powerful remedies, when they aren't paid by a contractor. To qualify for these rights, the following must occur:
The subcontractor must have fulfilled its obligations under the construction contract
There is no dispute that the subcontractor is owed money and hasn't been paid, and
The contractor has been paid already for the job.
If all of the above apply, the law allows a subcontractor to not only sue, as would normally be the legal remedy for nonpayment, but the law allows the subcontractor to do the following:
Obtain an accounting of how the contractor used, deposited, or spent, any money paid to it in connection with the project
Get an injunction against the contractor
Get an attachment of the contractor's bank accounts, and
Get attorneys fees, if a lawsuit is filed and the subcontractor wins.
Quick Relief Once a Lawsuit is Filed
On top of these rights, once a lawsuit is filed, the subcontractor gets an evidentiary hearing 15 days after the complaint is filed. If there is grounds for the court to believe that the subcontractor should have been paid, and wasn't, the court can order the accounting, or the attachment of bank accounts, or any other remedy specified in the statute.
No Disputes
But before all of these powerful rights come into effect, the subcontractor needs to show there is no dispute between it, and the contractor—in other words, that the subcontractor is entitled to payment. Even just a dispute about how much is owed, can lead to a valid grounds to deny the emergency relief provided for in the statute.
Many contractors will say the subcontractor didn't do the job properly, or timely, or that the subcontractor is asking for more than what it is entitled to. Even if ultimately unsuccessful, these arguments will deny a subcontractor the immediate relief that the statute would otherwise provide.
Note the third requirement of the law, above. This means that the immediate relief is only available if the general contractor has been paid. Note that a dispute in payment between the contractor and owner isn't always grounds to deny a subcontractor payment—it just will deny the subcontractor the immediate remedies that the statute provides.
Also remember that even if the immediate remedies under the statute aren't available, a subcontractor can still proceed with the standard breach of contract action to recover money owed to it, that is unpaid.
Questions about payment or nonpayment related to a construction project? Call our Fort Lauderdale construction attorneys at Sweeney Law P.A. at 954 440-3993 for help today.
Resource:
floridabar.org/the-florida-bar-journal/the-subcontract-contingent-payment-clause-how-does-it-affect-the-construction-industry/#:~:text=Florida%20has%20a%20somewhat%20unique,should%20be%20pursued%20for%20payment