Common Business Disputes & How to Limit Litigation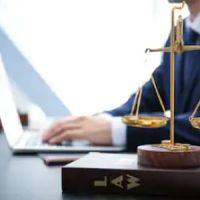 Business transactions are complex dealings fought with legal issues that can land parties in court.  Given the many moving parts of a business transaction, parties have to be cognizant of the aspects of a deal that can be contentious enough to create legal issues.  There are a few issues that are heavily negotiated in business transactions that can be the cause of the arising of a dispute. Business transactions surrounding business insurance, investor relations, and contractual issues are sensitive areas that require much more legal attention.
Business Insurance Issues 
Business insurance is vital to any business that has an interest in protecting its name, its assets and its legal liabilities.   Generally speaking, business insurance protects the business from losses that may occur within the normal course of business.  There are various types of losses that business insurance covers including property damage, legal liability and employee-related risks. Before obtaining insurance, the business should evaluate risk and the needs of the business.  This evaluation can differ depending on the types of business at issue and the environment in which the business operates. The type of insurance a business obtains can be a cause for dispute between business partners or can cause issues surrounding what losses are covered when it comes time to request a claim.
Investors Disputes
Investor disputes usually end up in court. These disputes arise from the business relationship formed by shareholders in a corporation setting.  Shareholders who come together to invest into a business will share in the losses and profits of the business based on their investment percentage.  Therefore, if the business is subject to any legal liabilities that imputes personal liability, the shareholders can be jointly and severally held responsible for those liabilities.  The issues arise where one party is pulled into a dispute by sheer virtue of being an investor.
Contractual Disputes
Contractual disputes are the most common type of business disputes.  Disputes in the realm of contracts can include breach of contract, disputes around the meaning of certain provisions, and disputes over timelines and deliverables.  Seasoned business people will include clauses in the contract to address dispute resolution methods for issues that do not rise to the level of a court claim.  Business attorneys who have experience in negotiating contracts will formulate the best dispute resolution terms to fit a business's needs in a tailored fashion.
Let Us Help You Today
Brendan Sweeney is a skilled Fort Lauderdale business lawyer who will provide advice and review your business transactions. Contact us now for a consultation.
https://www.sweeneylawpa.com/breach-of-contract-under-the-ucc/