Avoiding Trademark Infringement When Opening a New Business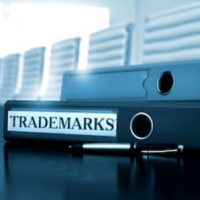 Trademark infringement protects a business that has exclusive right to utilize the mark.  A trademark is a word, phrase, symbol, and/or a design that signifies and distinguishes the goods or products of one business from those of others.  Similarly, a service mark is a word, phrase, symbol or design that signifies and distinguishes the source of the service (instead of the goods or products).  Examples of trademarks and service marks include brand names, slogans and logos.  People usually use the word "trademark" to refer to both the trademark and service mark concepts.
The Law Governing Trademark Infringement  
Trademark infringement law is generally one of federal creation.  However, states also have laws governing infringement.  As background, a business has two choices if they have decided to file a trademark.  They can file on the state or on the federal level.  Some businesses opt to file on the state level for various reasons. For one, state trademark registration is less expensive and the process for filing is less involved.  On the other hand, the federal trademark process is usually much more rigorous and a more costly endeavor.  A trademark registration covers the mark on a national scale, but a state registration only applies locally.  The federal trademark violation statute is found in the Lanham Act.  The plaintiff in the suit must establish that the defendant has used the mark to misidentify goods or services and thus has caused confusion.
Differences Between Trademark and Copyright Infringement
Some trademark registrants are generally misinformed by the differences between  trademark and copyright infringement. These two concepts have very few similarities. Whereas trademarks protect slogans, logos, naming and designs, copyrights assert a broader protection over ideas. Accordingly, the federal copyright law protects original works or ideas. This includes literary, dramatic, technical, artistic and other intellectual properties.
Selecting a Business and Domain Name
The size of your business will determine the steps a business should take to avoid infringement. The larger the business, the more due diligence is required to avoid future litigation. State and federal agencies have databases where businesses can conduct searches to check for their naming distinguishability.  As with the federal trademark registration, these searches are less costly when conducted on the state level.   Registration cannot move forward unless the business name is a unique one.  Domain names are governed a bit differently.  Although domain names are not inextricably tied to businesses, a business can choose to specially trademark a domain name.  The law firm of Jane & Doe, PLLC may have a domain name that is 'janedoelaw.com.' With a trademark registration, the law firm can prevent other businesses from using 'janedoelaw.com' in any form.  Although simply purchasing janedoelaw.com prevents anyone else from using the domain for a website, registering the domain ensure that the domain is tied specifically to the business as a legal mark.
Let an Attorney Help You Today
Fort Lauderdale business lawyer Brendan Sweeney has a wide range of experience in complex business litigation. We are well-versed with trademark issues and will guide you with knowledge and skill.  Contact us now for a consultation.
Resource:
uspto.gov/trademarks-getting-started/trademark-basics/trademark-patent-or-copyright
https://www.sweeneylawpa.com/common-business-disputes-how-to-limit-litigation/