Avoid These Mistakes When Filing a Mechanic's Lien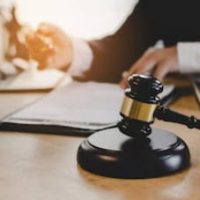 Florida law permits general contractors, laborers, subcontractors, and suppliers to claim interest in a property they have worked on, but have failed to receive due payment.  A mechanic lien places a security interest on the property for the payment owed.  That interest may be acquired to recuperate the payment for the work performed or supplies sold.  In a more legal sense, Florida mechanic's lien law covers all workers who spend materials or labor on a piece of property.  The lien will stay on the property in question until the lien holder (the person seeking compensation) gets paid for the labor or services provided. The failure to pay the services as agreed can cause the lien holder to keep possession of the property involved.  Thus, a construction worker may be able to hold interest on a home until its owner pays for improvements. As evident, a mechanic's lien is not necessarily limited to mechanics.  Other names may be used for the same concept including a "construction lien."
Before a claimant has the opportunity to get their due compensation, they must adhere to Florida's lien law requirements. There are certain requirements that can invalidate the claim if not strictly followed. Claimants must ensure that they are aware of these requirements to ensure a successful outcome.
Failure to Make Timely Notice
All mechanic's liens claimants must file a notice to the owners of the property. Florida lien law provides certain deadlines for making this notice depending on the claimant's role in the construction.  All claimants must provide notice to the owner no later than 90 days from the last day labor or supplies were delivered. In turn, within 10 days of the request, a general contractor must furnish a list of all subcontractors and suppliers who worked on the project.  Failure to furnish a list of subs and suppliers will result in possible legal penalty and forfeiture of a challenge to the lien.
Missing the Lien Claim Deadline
Missing the deadline to file a mechanic's lien is detrimental to one's claim. This is because the lien method is a faster way of asserting some kind of obligation against a contractor or owner. The traditional claim process can be quite daunting.  The alternative to a lien process is to file a contractual dispute in court. The lien process was designed to keep such disputes out of court and provide a speedy process to recover.  However, missing the 90-day deadline renders the lien avenue closed.  The alternative process, which is a formal lawsuit, can be quite costly. In addition, the timeline for a formal lawsuit (e.g., breach of contract) is longer than the timeline for the specialized lien process.
Your Florida Construction Law Attorney
Sweeney Law, P.A. is a construction law firm with years of experience advising professionals in the construction field including handling mechanic's lien claims. Florida construction attorney Sweeney is here to guide you through any legal pitfalls that can arise during and after your project. Contact us now for a consultation.
Resource:
leg.state.fl.us/statutes/index.cfm?App_mode=Display_Statute&URL=0700-0799/0713/Sections/0713.06.html
https://www.sweeneylawpa.com/best-practices-indemnity-provisions-and-construction-contracts/