Workers' Compensation Requirements for Construction Companies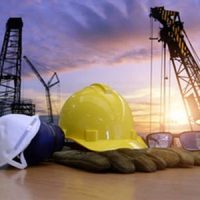 If you are in the construction industry, workers' compensation is a necessity. It's not only a necessity, it's a requirement—in fact, Florida law places a higher burden on construction companies than it does on non-construction companies to provide workers' compensation insurance.
Workers' Compensation Requirements
Normally, a business that has more than four employees working for it is required to carry workers' compensation insurance for its employees. The owners or managers of the company are included in that count, although people in a partnership, or those in S-corps (sole proprietorships) don't count as employees for the purposes of that count.
The count only includes actual employees-not independent contractors. However be aware that what matters isn't how you classify someone (employee or contractor). What matters is how the IRS, and Florida law, classifies them.
More than one construction company has gotten in trouble by mis-classifying an employee as a contractor, either innocently, or to try to get around the workers' compensation requirement.
Construction Industry Requirements
But that four count doesn't apply to the construction industry. In construction, all it takes is one single employee, for the requirement to carry workers' compensation to kick in. And that requirement also makes a general contractor liable for a subcontractor's failure to provide workers' compensation insurance.
Practically, that means that if a subcontractor has an injured employee, but the subcontractor did not provide workers' compensation, the injured worker can look to you for workers' compensation benefits, or otherwise, may even be able to sue you in tort (personal injury).
If your workers are seasonal and if the company has 12 or more of these kinds of employees, workers' compensation is required. Seasonal workers have to work less than 45 days in any year, to qualify as seasonal workers.
What is a Construction Company?
What trips many companies up is being unaware that they are actually classified as a construction company. Sometimes it's obvious. But Florida law also provides that these companies also are considered "construction companies," and thus must comply with the one-employee workers' compensation requirement:
Landscapers
Farm equipment operators
Window and door repair (or installation) companies
Concrete workers
Companies that build, repair or construct swimming pools
Painters or paint companies
Street (road) construction workers
Companies that repair elevators
Plumbers
Exemptions
In the construction industry, you can exempt up to 3 owners of your construction company. However, because you're exempt and not insuring these individuals, there won't be any workers' compensation coverage for them if they are injured on the job.
That means you could be exposing your company to expensive personal injury damages, if one of these individuals is injured on the job as a result of your negligence.
Call our Fort Lauderdale construction attorneys at Sweeney Law P.A. at 954 440-3993 to help you stay in compliance with the laws that regulate the construction industry.
Resource:
myfloridacfo.com/division/wc/employer/exemptions/construction.htm