Workers' Compensation Requirements For Construction And Non-Construction Businesses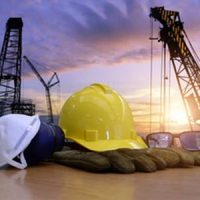 In many areas of the law, and with many areas of state regulation, the construction industry is treated a little differently than other types of businesses. This is true as well when it comes to workers compensation, and your requirement to provide or carry workers compensation for yourself and for your employees.
Who in Construction Needs Workers Compensation?
As a general rule, for all businesses outside of those in construction, any business with 4 or more employees, must carry workers compensation insurance. However, that is not exactly the case for construction industry related businesses, which must carry workers compensation if they have 1 or more employees.
Even if you work for yourself, and you are the only employee, you'll still need insurance, because Florida law considers owners, partners, and sole proprietorships to be "employees" for the purpose of the requirement.
Subcontractor Requirements
Let's say you are a general contractor, and you know the workers compensation requirements well, and you abide by the laws.
What you may not know is that you are responsible for ensuring that your subcontractors also comply with the workers compensation laws. This can sometimes be a challenge; many subcontractors may be very small businesses, and may not be as savvy to Florida's workers compensation requirements.
If you are using or employing subcontractors, you will need to take steps to ensure that your subcontractors have the required workers compensation insurance. This can be done by seeing a declaration page from an insurance policy, or getting confirmation from the Division of Workers Compensation. Confirming compliance by subcontractors isn't just good practice-you can be fined and penalized for not confirming that your subcontractors have the required workers compensation insurance.
If a subcontractor doesn't have the required insurance, and there is a claim or injury, the general contractors' insurance will be obligated to pay the claim. This could affect the cost and premium of the general contractor's insurance going forward.
Construction, or being in the construction industry for the purposes of the workers compensation requirements, means doing anything related to building, maintaining, cleaning, or updating buildings or land.
Non-Construction Businesses
For businesses that are not in construction, you only need workers compensation if you have 4 or more employees. However, even part time employees count towards this total. The good news is that sole proprietorships are exempt from workers compensation coverage (again, this exemption is only for non-construction related businesses).
Businesses don't need to buy or procure insurance coverage for independent contractors, only employees. However there are hefty fines for mis-classifying independent contractors with employees. Calling someone an independent contractor does not make it so.
However—another difference-independent contractors in the construction industry do count as employees, and must be provided workers compensation insurance.
Our Fort Lauderdale construction attorneys at Sweeney Law P.A. at 954 440-3993 can help you stay in compliance with government regulations, and avoid hefty fines and penalties.
Sources:
myfloridacfo.com/division/wc/employer/coverage.htm
insureon.com/small-business-insurance/workers-compensation/florida