WHY YOU SHOULDN'T PREPARE A CONSTRUCTION CLAIM OF LIEN YOURSELF IN FLORIDA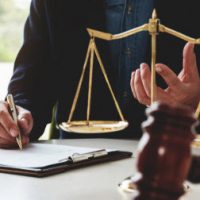 Payment problems are an unfortunate truth in the construction industry, and nearly every contractor or supplier has faced a payment issue in some form or another. Several look to construction liens to protect themselves. And why not? Construction liens are an effective tool to safeguard one's right to payment. The problem, though, is that many times people attempt to traverse the tricky path known as the construction claim lien process in Florida on their own, wherein mistakes happen all the time!
The process for establishing a claim of lien pursuant to Chapter 713, Fla. Stat., starts with notice. It is obligatory for the Owner of both a public and private construction project to file a Notice of Commencement ("NOC") with the County Recorder's office where the project is located. The owner is also required to record a Payment Bond if any, with the NOC.
For private work, a Notice To Owner/Notice To Contractor ("NTO") must be served to the owner on a project within 45 days, for commercial and residential projects, after first furnishing construction related labor, professional services, materials, machinery, fixtures or tools to a jobsite. It must be delivered in person, or by certified mail, to the owner of the property. It is prudent that along with the owner any other legal parties related to the improvement of the property, owner, customer, lender and general contractor, get sent the NTO. However, a contractor, the person with a direct contract with owner, is not required to serve an NTO to the owner of the property being improved.
To pursue remedies against the owner of the property being improved, an unpaid lienor must record a claim of lien in the local county's official records within 90 days of final furnishing. The claim needs to identify the lienor, the improved property, its owner, the lienor's direct customer, the type of work provided, the value of goods or services to date, and the amount unpaid. The lienor must also identify the first and last days on which it performed work and the date on which it served its NTO. Each of these elements are crucial in establishing a claim of lien.
The lien law's strictest application is used for time limitations, and it has taken some time to narrow the definitions of first and final furnishing. First furnishing must have transpired no earlier than 45 days prior to service of an NTO, and final furnishing no farther than 90 days prior to lien recording. Since an owner's property may only be encumbered for the value of improvements thereto, the final furnishing date is defined as the last day on which a lienor truly was a factor to such improvement. Punch list, warranty, or repair work, will not count, but a visit to a project to ascertain the amount of work remaining under contract can. Figuring out exactly when that occurred can be difficult.
Inflated lien amounts can also subject a lien claim to discharge, but this is an area where the strict construction doctrine has been softened. A claim lien is deemed fraudulent if a lienor has willfully exaggerated the amount claimed or if the lienor has included a claim for work not performed, however a minor error or a "good-faith dispute as to the amount due" is not necessarily considered a willful exaggeration. A good faith belief that the lienor is entitled to the amount claimed may be sufficient to defeat allegations that the lien is overstated and, therefore, fraudulent. This isn't always the case though, the trial court in Politano v. GPA Const. Group, 9 So. 3d 15 (Fla. 3d DCA 2008), reduced a lien because it included items that were not subject to liens, but then relied on "the demeanor of the [lienor]" to conclude that he "did not willfully exaggerate the lien," a rationale not disputed by the Third District on appeal.
Ten years earlier, the same district court had held in Delta Painting, Inc. v. Baumann, 710 So. 2d 663 (Fla. 3d DCA 1998), that a lienor's intent and good faith must be based on competent substantial evidence and that, once bad faith has been established by such evidence, "a finding of a fraudulent lien by a trial court is not a discretionary matter." More recently, the Fifth District has noted that such a good-faith dispute or minor mistake does not require a finding that the lien is not fraudulent. Some claimants make it easy for the court to find that a lien is fraudulent. In Viyella Co. v. Gomes, 657 So. 2d 83 (Fla. 3d DCA 1995), the contractor admitted that he hadn't really performed much of the work claimed for and, notwithstanding its $107,000 lien, Delta Painting had performed no work at all. Delta Painting also included overhead and profit as separate line items, the recovery of which the district court held to be "not within the purview of the lien law."
It gets particularly murky when the property subject to the lien is a condominium or condominium complex. Under Florida law, no lien of any kind can be recorded against a condominium property as a whole without the unanimous consent of the unit owners. Of course, in order to earn this protection, the condominium property must have recorded a valid declaration of condominium. Once a declaration is recorded, construction liens may arise or be created against individual unit owners absent consent from every unit owner. Fla. Stat. § 718.001 et seq.
Florida's Condominium Act specifically states that labor on or materials furnished to a unit shall not be the basis for the filing of a construction lien against a unit or condominium parcel unless the unit owner specifically consented to or requested the labor or materials. However, labor performed on or materials provided to the common elements can be the subject of a construction lien if authorized by the condominium association. To this end, association authorization is deemed to be equivalent to the express consent of each and every unit owner in the condominium association.  See Fla. Stat. § 718.121(1).
If a claim lien against two or more condominium parcels becomes effective, each owner may relieve his or her condominium parcel of the lien by exercising any of the rights of a property owner under Chapter 713 or by payment of their unit share percentage of the lien. After receiving the proportionate payment, the lienor is required to release the lien of record against that individual condominium parcel. See Fla. Stat. § 718.121(2).
In enforcing a construction lien against an entire condominium property, the provider of materials or labor can join the unit owners as a class via the condominium association. However, it is more effective and more equitable to lien each unit owner for its pro rata share of the work performed based upon each unit owner's percentage ownership in the condominium as a whole. See Southern Colonial Mortgage v. Medeiros, 347 So. 2d 736 (Fla. 4th DCA 1977).
The next big step for a construction claim of lien is perfection. The claim of lien must be sworn to and notarized, and then is recorded in the official records where the improved property is located. A copy must be served on the owner before recording or within 15 days thereafter. All liens recorded while a NOC is in effect are of the same priority, and attachment to the property is retroactive to the date of recording the NOC. If there was no NOC, however, or if it has expired, a lien attaches at the time of recording. A suit to enforce the lien must be commenced within one year of the date of recording, or the lien will simply terminate. This period may be shortened to 20 days by filing a complaint to show cause why the lien should not be enforced by action or vacated, or to 60 days by recording a notice of contest of lien. A lien remains in effect once an action to enforce it has commenced, and it is enforceable against creditors and subsequent purchasers if a lis pendens has also been recorded.
Once the foundation for a construction claim lien has been properly laid a claim of lien may only be removed from a property by extinguishment, by recording a satisfaction in the clerk's office after settlement of the debt, or by discharge based on court order. However, a lien may also be removed by transferring it to an alternate form of security, such as cash or a surety bond, in an amount equal to the lien, plus three years' interest at the statutory rate and attorneys' fees equal to 25 percent of the lien amount, and any such transfer is to be announced by recording a notice of bond.
On the topic of bonds, liens for work performed on public property are known as claims against a payment bond. Since public property is "owned" by the people, or rather the government, the law is not going to allow that property to be foreclosed upon by a contractor. Rather, the law requires said government to post a payment bond for any project requiring construction on public land. A payment bond is similar to a type of insurance that will pay out when a contractor files a valid claim. If the Florida agency that hired the contractor is unable to pay for some reason, the bond will pay the money.
Sweeney Law, P.A. Has Vast Experience in Preparing & Litigating
Construction Claim of Liens
Brendan A. Sweeney, Esq., LL.M., of Sweeney Law, P.A., a boutique firm in Fort Lauderdale, Florida, regularly handles complex transactional and litigation matters throughout Florida. Brendan A. Sweeney, Esq., LL.M. is an AV Preeminent Martindale Rated Attorney, that has been recognized as a Florida Super Lawyer in 2019, Florida Legal Elite in 2019, and as a Florida Super Lawyer Rising Star in 2018, 2017, 2016, 2015, and 2014. If you have any questions and/or issues regarding preparing, or litigating a construction claim of lien, then contact Sweeney Law, P.A. at (954) 440-3993 immediately to protect your rights. www.sweeneylawpa.com.