What is Covered and What is Not Covered Under Your Construction Insurance Policy?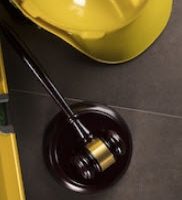 When commencing a construction project every contractor or owner has to obtain insurance coverage for both the people working on the building and the building itself.  Other additions to the insurance policy can ensure that all parties involved in the construction and those who are likely to come into contact with the construction are covered. General liability insurance is the norm within the industry and generally covers property and injuries. Professional liability insurance covers the professional parties who provide specific kinds of services to project. Builder risk insurance covers named perils, however, what kind of insurance will cover occurrence such as weather events and other acts of God?
Worker Negligence
Contrary to popular belief, general liability insurance does not cover worker negligence that can result in work defects.  General liability insurance is usually limited to coverage for the business and the employees.  This type of coverage protects the business and the employees from claims surrounding bodily injury or property damage.  This type of insurance will protect third parties who happen to come into contact with the structure including all aspects of the project, which has the possibilities of causing bodily harm or property damage. This type of insurance is usually limited in monetary payout. For example, if there is damage done to a car, which is parked next to the construction, project, the policy will only payout the maximum amount for the described harm.
Acts of God
Harms covered under "acts of God" are usually not directly covered under construction insurance policies.  An act of God, as a legal term, is defined as an overwhelming event caused exclusively by natural forces whose effects could not possibly be prevented (e.g. flood, earthquake, tornado).  Other jurisdictions take a board view of the definition to include all natural occurrences whose effects could not be prevented by the exercise of reasonable care and foresight. Acts of God are covered under a type of comprehensive policy that is supplemental to the base coverage. This type of policy will cover destruction stemming from vandalism, acts of terrorism, acts of crime and acts of God. These types of coverage are additional to what is normally offered.
Exclusions
Contractors and owners must be careful to read the fine print when obtaining insurance for a construction project.  Insurance policies include exclusions for losses that the policy does not cover. If the contractor wants to see certain areas of coverage, they must include it. They should be aware of the exclusions to help them determine which supplemental coverage is needed.
Fort Lauderdale Construction Law Attorney 
Before signing an insurance policy, contractors and owners should be aware of the coverage terms and the events covered under the policy. The first step is to hire an experienced construction law attorney who can help you understand the insurance terms. Florida Brendan A. Sweeney is an experienced construction law attorney with years of experience advising on construction law issues. Contact us for a consultation.
Resource:
nationwide.com/general-business-liability-insurance-coverage.jsp