What Is A Surety Bond And When Is It Used?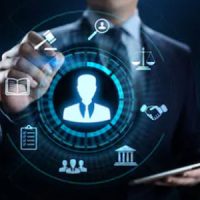 If you have solid construction contracts, you may feel that you are completely protected from default. After all, you can always sue, because you and your construction lawyers have gone over every letter of your contract, to make sure that you will be able to recover if there is a default in your contract.
But one thing even the best construction contract can't control is time—namely, the time that it takes to file a lawsuit, get to trial, and collect whatever is won. If you are an owner, that is time that your project is not getting built or worked on, and potentially, time that you aren't making money.
Likewise for a builder who is now not getting paid until the lawsuit is done, and who may not even be able to move on to make money with other projects, without getting paid on the one that is in litigation.
Surety Bonds Can Help
Enter the surety bond. A surety bond guarantees payment in the event that one side or the other defaults under the construction contract. The bond company—often an insurance company—will pay, and then will handle the lawsuit for you, and keep whatever I recovered in the lawsuit.
In many cases, especially when doing work for a public entity or government, construction contracts will require that the builder have surety bonds, to protect the government in the event that the construction company defaults or doesn't do the job.
If you are a private company, you may want to consider having contractors doing construction work for you, and maintain a surety bond.
When and How the Surety Steps In
Because surety companies are insurers, they will often look into a contractors background, before issuing any surety bonds.
If the contractor or builder defaults, the owner of the project-the one for whom the project is being built-will sue both the contraction company, as well as the surety bond issuer.
In some cases, if the default is truly caused by the construction company, and the surety has to pay a claim to the owner because of the contractor's errors, the surety can turn around and sue the construction company for whatever the surety paid to the project owner.
Types of Bonds and When They Are Used
There are a lot of different kinds of surety bonds, and their usefulness to you largely depends on who you are.
Performance bonds are often used by owners to guarantee that a project will get finished, even if a builder walks off the job or finishes the job in a substandard unworkmanlike way.
Payment bonds often protect subcontractors, ensuring that a general contractor will pay the subcontractors.
Maintenance bonds are longer term, and protect any defects that may arise after the entire project is done.
Our Fort Lauderdale construction law attorneys at Sweeney Law P.A. at 954 440-3993 can help if you need to sue because of a breach of a construction contract.