UNDERSTANDING FLORIDA'S MARKETABLE RECORD TITLE ACT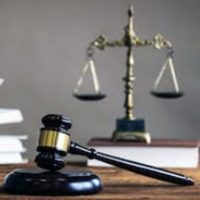 Florida's Marketable Record Title Act (Chapter 712 of the Florida Statutes) ("MRTA") was passed in order to liberate real property from older title defects by prescribing a 30-year limitations period on certain matters of title.  As stated in Florida Statute Section 720.04, "a marketable record title is free and clear of all estates, interests, claims or charges, the existence of which depends upon any act, title transaction, event or omission that occurred before the effective date of the root of title."   Florida Statute Section 712.01(2) describes "root of title" as "any title transaction purporting to create or transfer the estate claimed by any person and which is the last title transaction to have been recorded at least 30 years prior to the time when marketability is being determined."
One way in which MRTA can be important is in terms of the responsibilities of homeowners' and community associations. Homeowners' associations include certain covenants and restrictions in deeds to homeowners which take care of architectural control, insurance, maintenance obligations and use restrictions and other important matters. The Association can collect assessments from each homeowner in order to finance these expenses. A problem arises, though, if the covenants and restrictions, such as the Declaration, By-laws, and Articles of Incorporation are deemed unenforceable because they expired due to MRTA. If this was the case homeowners could stop paying their assessments and the community could fall into shambles because the Association may not be able to put into effect any of their covenants and restrictions.
Problems such as this can arise when the covenants and restrictions have been recorded in excess of thirty (30) years ago. The statute mandates a lot-by-lot examination to determine which lots would no longer be compelled by the covenants and restrictions. To make this determination a title search would be performed for each lot. Then one would look back more than 30 years from the current date to discover the first "root of title" for the subject lot which is older than 30 years. The "root of title" is characteristically a deed. If no deed in the chain of title starting with the "root of title" references the restrictions and covenants precisely by name, then that subject lot is no longer bound by the covenants and restrictions. However, if at least 1 deed beginning with the "root of title" states the covenants and restrictions by specific name, then that lot continues to be bound by the covenants and restrictions. If it is established by this lot-by-lot analysis that each lot is still bound to the covenants and restrictions, despite the fact that they are older than 30 years, then the Association would be entitled to preserve the covenants and restrictions. Conversely, if even one lot is no longer bound, then the only way to restore the covenants is through a procedure known as revitalization. The distinction between a preservation and a revitalization is that a preservation may be achieved by the vote of the Board of Directors alone, whereas a revitalization demands membership approval. A revitalization is considerably more costly than a preservation. For this reason, it is imperative for Associations to know when the thirty (30) year mark occurs so that a preservation can be accomplished before then.
Though MRTA has added to the responsibilities of homeowners' and community associations in terms of ensuring their covenants are preserved under MRTA, the statute does have its benefits.  At to some amount, MRTA can simplify and limit the record search process necessary to establish marketability of title, thus aiding in the closing of real estate transactions.  Note though, there are exceptions to MRTA, which must be taken into consideration in the analysis of whether a particular title matter has been terminated by MRTA.  Florida Statute Section 712.03 enumerates these statutory exceptions.
In addition to the statutory exceptions, Florida case law has recognized an exclusion from MRTA with respect to recorded restrictions that are imposed as part of a process relating to governmental regulation or approval.  In Save Calusa Trust v. St. Andrews Holdings, Ltd., 193 So. 3d 910 (Fla. 3d DCA 2016), the Third District Court of Appeal contemplated whether a recorded restrictive covenant that predated the "root of title" would be extinguished by MRTA where the covenant was mandated by the Zoning Board of Appeals of Miami-Dade County ("ZAB") in connection with a variance application.  Observing the well-established principle that government-imposed restrictions on property, such as zoning, do not impact marketability of title, the court held that, because the restrictive covenant at issue was imposed as part of the governmental approval process (in this case, through the ZAB), "the duly imposed restrictive covenant in [the subject] case [was] a governmental regulation, rather than an estate, interest, claim or charge affecting the marketability of title so as to be subject to extinguishment under MRTA." Id. at 916.
Given the court's decision in Save Calusa Trust, when considering whether MRTA pertains to the extinguishment of a recorded title matter, in addition to assessing the applicability of the statutory exceptions under MRTA, one must also consider whether the instrument at issue was recorded as a condition to, or in connection with, a governmental approval or regulation.  From a practical perspective, this may prove to be a formidable task.
Sweeney Law, P.A. Has Vast Experience in Dealing with Claims Relating to the Marketable Record Title Act
Brendan A. Sweeney, Esq., LL.M., of Sweeney Law, P.A., a boutique firm in Fort Lauderdale, Florida, regularly handles complex transactional and litigation matters throughout Florida. Brendan A. Sweeney, Esq., LL.M. is an AV Preeminent Martindale Rated Attorney, that has been recognized as a Florida Super Lawyer in 2019, Florida Legal Elite in 2019, and as a Florida Super Lawyer Rising Star in 2018, 2017, 2016, 2015, and 2014. If you have any Marketable Record Title Act questions and/or issues then contact Sweeney Law, P.A. at (954) 440-3993 immediately to protect your rights. www.sweeneylawpa.com.