Understanding Exclusions In Your General Liability Policy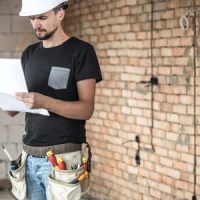 A general commercial liability (GCL) insurance policy is vital for any company in the construction industry. It can protect your construction company against devastating and expensive lawsuits.
But getting a GCL policy is only part of the battle. The other part is understanding what your GCL policy does and does not cover. There's nothing worse than having a claim, thinking it's covered…and then being informed that in fact, there was an exclusion in the policy that doesn't afford coverage for the claim.
Defects and Coverage
Many policies will have exclusions for construction defects. Sometimes, this is called a "your work" exclusion.
For an extra fee, you can purchase coverage for these kinds of claims, but coverage isn't automatically afforded. The good news is that if you do opt to purchase this coverage, you can also purchase the coverage to protect against construction effects that are caused by subcontractors who are also working on the project. This can protect your construction company against errors that are often out of your control.
Property Damage
Many policies also limit the extent of property damage that is caused by defective or faulty work on a project. Policies will sometimes exclude faulty construction work, but cover damages that are caused by faulty work. For example, the GCL policy may exclude damages that are related to bad wiring in the project. But if property is damaged because of a fire started by the bad wiring, that property damage may be covered.
Assumption of Risk
Policies generally will only cover you for things that are part of your job, or which are standard in the construction industry. If you voluntarily assume a risk, or undertake to do something that isn't normally part of a construction project, you may not be covered.
For example, assume you agree that you will be liable for damages caused by a subcontractor. That's your decision, and one that isn't often assumed by general contractors. If you undertake that duty or responsibility, your insurance company may deny coverage for any losses related to that assumption.
Post-Completion Claims
Your work on the project may be complete, but claims can arise years after completion. Many policies will exclude coverage for claims that happen after the project is complete. If you want that coverage, you'll have to pay extra for it. But because many defects, damages, and other claims can easily arise long after a project is finished, it's a good idea to have such coverage.
Duty to Defend
Remember that even if your CGL policy denies coverage—that is, it denies that it has to pay any damages that you may incur—that it still may have a duty to hire an attorney and defend you. Often, this depends on the language in the complaint if there is a lawsuit. A good construction law attorney can determine whether your insurance company has a duty to defend you in any lawsuit.
Call our Fort Lauderdale construction attorneys at Sweeney Law P.A. at 954 440-3993 for help today if you have a construction law insurance problem.