TRANSFORMING APARTMENT BUILDINGS INTO CONDOMINIUMS IN FLORIDA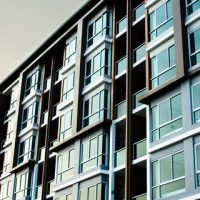 Condominium conversions have and continue to be a popular segment of the housing market in Florida. Basically, a condo conversion is the process in which rental buildings are converted into condominiums. However, many prospective buyers are unaware of the unique peculiarities established by condo conversions.
Florida Statutes – Chapter 718 Condominiums – Part IV Conversions to Condominium (ss. 718.604-718.622), also known as the Roth Act, sets forth the legal requirements for the owner of a multi-family apartment building to subdivide and convert the building and its underlying property into a condo, with individual condominium units.
Since condominium conversions are previously- occupied structures, it is essential to understand the building's condition prior to purchasing. The Roth Act requires a condominium conversion report to be prepared by an engineer or architect. The report contains detailed disclosures pertaining to the age of the specified components in a structure, the building's existing condition, structural soundness, the remaining useful life of the specified building components, and the estimated cost of replacement of the specified components. The report is corroborated by attaching a copy of a certificate under the seal of engineer or architect certified to practice in Florida. In connection with Florida Statute, Section 718.616, each unit owner and the association are third-party beneficiaries of the report. Additionally, the developer must prepare a report revealing whether there is termite damage or infestation and whether it has been correctly treated. This statement must be authenticated by an inspection report by a licensed pest control operator.
A developer is required to provide one of three types of post-purchase protections for unit owners regarding the improvements and must also disclose which type of protection is being employed. Under Florida Statute, Section 718.618, the developer has three options when existing improvements are converted to ownership as a residential condominium:
Establish converter reserve accounts for capital expenditures and deferred maintenance;
Grant to the purchaser of each unit an implied warranty of fitness and merchantability for the purposes or uses intended; or
Post a surety bond equal to the total amount of all reserve accounts, which would otherwise be required.
It is imperative to consider the condition of the property prior to purchasing a unit in a condominium conversion. Due to the amount of construction defects that are not corrected and are covered up in the conversion process, it is not uncommon for Chapter 718 Part IV statutory warranties to be the focus of litigation. Frequently, apartment buildings converted into residential condominiums are older, which can lead to a quicker deterioration of the property and/or need for proper maintenance. If the conversion report reveals that construction defects exist, it is vital that the association consult with a law firm that has familiarity in handling construction defect litigation and, in particular, conversion cases. If the association waits too long and does not address these types of issues as well as any construction defects mentioned in the conversion report, the association's rights to pursue the developer for any remedy may be waived. It is key that associations seek the guidance of legal counsel experienced in the area of construction defects as soon as turnover occurs, so counsel may discuss with the association what remedies may be available. Legal counsel will review the conversion report and discuss with the association its legal rights and options. Legal counsel will typically go through a condominium conversion checklist with the association and review various items, including whether the developer prepared a report that discloses the condition of the improvements, the condition of certain components, and the current estimated replacement costs (as of date of the report). These components would include the roof, elevators, structure, electrical systems, pavement and concrete (including roadways, walkways, and parking areas), heating and cooling systems, swimming pool, drainage systems/irrigation systems, plumbing, seawalls, pilings, docks, and fire protection system.
Sweeney Law, P.A. Has Vast Experience in Handling Condo Conversions
Brendan A. Sweeney, Esq., LL.M., of Sweeney Law, P.A., a boutique firm in Fort Lauderdale, Florida, regularly handles complex litigation and transactional matters that concerns condo conversions throughout Florida. Brendan A. Sweeney, Esq., LL.M. is an AV Preeminent Martindale Rated Attorney, that has been recognized as a Florida Super Lawyer in 2019, Florida Legal Elite in 2019, and as a Florida Super Lawyer Rising Star in 2018, 2017, 2016, 2015, and 2014. If you have any questions and/or issues regarding condo conversions contact Sweeney Law, P.A. at (954) 440-3993 immediately to protect your rights.
www.sweeneylawpa.com.