TERMINATION FOR CONVENIENCE IN FLORIDA CONSTRUCTION PROJECTS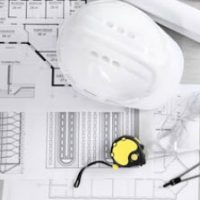 Below is a general scenario/discussion that happens way too often in construction projects throughout Florida:
Owner to Contractor: You are fired, you no longer can work on this project at all. Pickup all of your equipment and leave ASAP.
Contractor to Owner: You can't do this to me, I have an agreement with you, all of my work has been great and we are under budget and ahead of schedule for the project. What is the reason for terminating me?
Owner to Contractor: Yes we have an agreement, and it has a termination for convenience provision. I found someone to finish up the project cheaper. So long sucker!
Termination for convenience clauses are provisions contained within construction agreements that permit one party to terminate the contract, with the absent of breach or fault on the other party. Handi-Van, Inc. v. Broward County, 116 So. 3d 530, 535 (Fla. 4th DCA 2013). The origination of termination for convenience clauses trace all the way back to the Civil War where they were regularly utilized in federal government procurement contracts. The purpose of the termination for convenience provision was to allow the federal government to terminate a contract wherein the items were no longer necessary due to the changing needs during wartime. Termination for convenience clauses gained additional momentum during with federal government procurement contracting in World War I and World War II. In the present today, just about every government contract concerning service and/or goods will contain a termination for convenience provision. Additionally, throughout Florida contracts with counties and other municipalities are required to have termination for convenience provisions. A perfect example of this is Broward County's code that requires "[a]ll construction contracts for Broward County shall contain clauses allowing for the termination of the contract for convenience and prescribe methods in which the vendor may calculate the cost of work already performed, and termination settlement costs." Broward County, Florida Admin. Code, § 21.70 (2012).
Today in private construction projects throughout Florida there are more and more termination for convenience provisions that are being utilized in construction agreements. Accordingly, Parties need to cognizant of their rights, obligations and remedies, under the operative construction agreement. General contractors, subcontractors, and material suppliers need to carefully negotiate any potential termination for convenience provisions and try to do their best to negotiate and not have it included in the construction agreement. In the event that there is a termination for convenience agreement then the contractor must ensure/address that economic expectations for the parties are met with the project. As such, the termination for convenience should require that the contractor be reimbursed for all reasonable profit and overhead for the work not completed due to exercising the termination for convenience provision. Further, it must be clearly set forth that any exercise of the termination for convenience provision must be set forth in writing and provided pursuant to the notice provisions of the construction agreement. Owners will typically want the period to notify and terminate to be as short as possible, while conversely, contractors will want the period to be as long as possible. The termination for convenience provision should contain language the expressly prohibits the owner exercising the right to termination solely because the owner obtained a better price for the same scope of work. The termination provision should also include language that specifically addresses the date that the contractor must submit its claim for any payment remining due and a deadline date when payment must be made by the owner. Perhaps the most important item that a contractor must address if a termination for convenience provisions is present is to ensure that all downstream contracts with subcontractors, labor and/or material suppliers, have a termination for convenience provision. It is best practice to ensure that the termination for convenience provision language in the downstream contracts mirror the language of the termination for convenience found in the upstream contracts.
In Vila & Son Landscaping Corp. v. Posen Constr. Inc., 99 So. 3d 563 (Fla. 2d DCA 2012), the Defendant, Posen Construction, Inc. ("Posen") entered into a contract with the Florida Department of Transportation.  Posen then subcontracted with Plaintiff, Vila & Sons Landscaping Corp. ("Vila") to perform the landscaping and irrigation portions of Posen's work on the project.  The subcontract agreement between Posen and Vila contained the following termination for convenience provision:
The performance of the Work may be terminated at any time in whole, or from time to time in part, by the Contractor for its convenience.  Any such termination shall be effected by delivery to Subcontractor of written notice ("Notice of Termination") specifying the extent to which performance of the Work is terminated and the date upon which termination becomes effective.
In the event of such termination, there shall be an equitable reduction of the Subcontract Sum to reflect reduction in Work, and no cost incurred after the effective date to date of the Notice of Termination shall be reimbursable unless it relates to carry out the unterminated portion of the Work . . .  In no event shall Subcontractor be entitled to lost or anticipated profits, incidental or consequential damages, or lost overhead for portions of the Work Subcontractor did not complete . . .
The Florida appellate court noted that Vila made three primary arguments in its claims against Posen: Posen acted in bad faith by solely terminating the contract with Vila in order to get a better price from another contractor for the same scope of work and was therefore prohibited from exercising their rights pursuant to the termination for convenience provision; by terminating the contract solely in order to obtain a better price Posen violated the implied covenants of good faith and fair dealing; and lastly, without good faith the termination for convenience clauses is an illusory promise that lacks consideration. Id. The appellate court rejected Vila's arguments and held that a termination for convenience provision that requires notice is valid and enforceable and the contractor's use of the provision solely to obtain a lower price did not constitute bad faith.
Parties need to be careful in the negotiation of their construction agreements and carefully review and analyze any and all potential language to be included in a termination for convenience provision. Additionally, parties also need to be careful and cautious whether they are exercising their termination for convenience rights, or if the termination for convenience is being enforced against them.
Sweeney Law, P.A. has been involved in complex construction matters representing public entities, owners, general contractors, subcontractors, labor/material suppliers, in various complex construction claims throughout Florida.
Sweeney Law, P.A. Regularly Handles Complex Florida Construction Law Transactional & Litigation Matters
Brendan A. Sweeney, Esq., LL.M., of Sweeney Law, P.A., a boutique firm in Fort Lauderdale, Florida, regularly handles complex transaction and litigation matters throughout Florida. Brendan A. Sweeney, Esq., LL.M. is an AV Preeminent Martindale Rated Attorney, that has been recognized as a Florida Super Lawyer in 2019, Florida Legal Elite in 2019, and as a Florida Super Lawyer Rising Star in 2018, 2017, 2016, 2015, and 2014. If you have any Florida real estate litigation questions and/or issues then contact Sweeney Law, P.A. at (954) 440-3993 immediately to protect your rights. www.sweeneylawpa.com.