Sweeney Law, P.A. Prevails at Trial in the Defense of Real Estate Professional in Malicious Prosecution Claim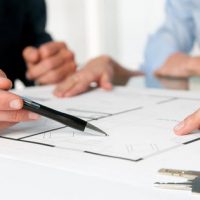 Sweeney Law, P.A. successfully defended a Florida Real Estate Professional at trial in the defense of a malicious prosecution claim. Plaintiff's action was based upon an alleged improper underlying eviction action against Plaintiff that had been dismissed several months earlier.
Significant efforts were made to reach a negotiated resolution for this matter, however, Plaintiff and Plaintiff's counsel refused to negotiate in good faith, sought to assess punitive damages and sanctions, and ended up getting awarded absolutely nothing at the conclusion of the hard-fought trial. At trial Sweeney, Law. P.A. was successful by preventing the majority of Plaintiff's documents to prove its case from being introduced into evidence as well as clearly demonstrating that Plaintiff failed to establish its prima facie case.
To prevail in a malicious prosecution action, the Florida Supreme Court has explained that a plaintiff must establish the following elements: (1) an original criminal or civil judicial proceeding against the present plaintiff was commenced or continued; (2) the present defendant was the legal cause of the original proceeding against the present plaintiff as the defendant in the original proceeding; (3) the termination of the original proceeding constituted a bona fide termination of that proceeding in favor of the present plaintiff; (4) there was an absence of probable cause for the original proceeding; (5) there was malice on the part of the present defendant; and (6) the plaintiff suffered damage as a result of the original proceeding. Alamo Rent-A-Car, Inc. v. Mancusi, 632 So. 2d 1352, 1355 (Fla. 1994). Moreover, the burden is on the plaintiff to establish a want of probable cause to initiate the original proceedings.  See Wheeler v. Corbin, 546 So. 2d 723, 725 (Fla. 1989). Where the material facts of a malicious prosecution action are undisputed, probable cause is a question of law for the court. See Dorf v. Usher, 514 So. 2d 68, 69 (Fla. 4th DCA 1987).
At trial Sweeney Law, P.A. was able to establish that the termination of the underlying eviction action was not a bona fide termination in favor of Plaintiff, due to the procedural dismissal by the court. It was also established that there was in fact probable cause to initiate the eviction action against Plaintiff, due to testimony elicited from Plaintiff during cross examination regarding Plaintiff's occupation of the premises in the underlying eviction action. Lastly, it was also established during cross examination that Plaintiff had failed to suffer any real damages at all as a result of the alleged improper termination action. Sweeney Law, P.A. was also able to establish during cross examination that all of Plaintiff's damages were speculative.
Real Estate Professionals will often try to save costs and will send demand letters or will initiate both commercial and residential eviction proceedings on their own. The rationale for doing this is, I have been doing this for years and I have never had an issue before. Or, I will just copy the demand letter/lawsuit that I have paid an attorney to prepare before. This type of thinking is dangerous and can lead to being named as a defendant in a lawsuit and being forced to go to trial to resolve the issue. In order to avoid any potential liability, Real Estate Professionals should retain an attorney to send demand correspondences as well as commencing any litigation. Sweeney Law, P.A. regularly represents commercial and residential landlords in real estate related issues and litigation.
Sweeney Law, P.A. Regularly Handles Florida Real Estate Related Issues and Litigation
Brendan A. Sweeney, Esq., of Sweeney Law, P.A., has litigated complex real estate litigation claims throughout the state of Florida. Brendan A. Sweeney, Esq., is an AV Preeminent Martindale Rated Attorney, that has been recognized as a Florida Legal Elite Rising Star Attorney in 2014, 2015, 2016, 2017, and 2018. If you have any Florida real estate litigation questions and/or issues then contact Sweeney Law, P.A. at (954) 440-3993 immediately to protect your rights. www.sweeneylawpa.com.