Staying Out Of Legal Trouble With The Government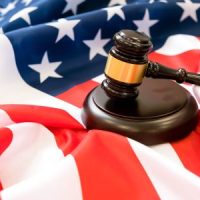 You may have heard of laws in Florida, specifically, the Unfair and Deceptive Trade Practices Act, which allows aggrieved consumers to sue business for behavior which is…well, unfair or deceptive. While that may seem inexact or repetitive, it is necessarily so, because of the broad definition of these terms. They literally encompass, and mean you can be sued by customers or the public for, any behavior that is unfair or deceptive in the course of commercial relations with consumers.
The Government Can Sue You Also
But consumers aren't the only ones who can sue. The government can as well, both the federal government, but also, and more commonly, the state government.
The law allows the state to sue you, often, even in situations where the consumer can't or where the consumer may have no actual damages. That means that people—your potential customers or the public in general—aren't your only concern. And often, aggrieved and upset customers turn into government problems when they complain to the government.
You should always do what you can to avoid customers registering complaints with the Florida Attorney General's office. One or two complaints likely won't lead to a state investigation into your business. But a continuing pattern and practice just might. Or, even a single complaint that involves behavior that is so egregious, that the state wants to take action against you.
When Does the State Get Involved?
Areas that the state will get involved in often involve misrepresentation of products and services, or unfair advertising. For example, many companies have gotten in trouble for saying their products were "made in America," when they were not.
Just be aware of false statements of fact. Saying you serve "the best pizza in the world," is fine. Saying you use "real salami" on your pizza when it is pepperoni, is a false assertion of a fact that can lead to lawsuits and governmental fines.
Companies also get in trouble for unsolicited advertisements—in the old days that would be by facsimile, which is still illegal, but more often it is by text messages. Unwanted, unsolicited text messages—even to your current or former clients, customers or business visitors—can lead to civil liability under the telephone consumer protection act (TCPA), a law that both consumers and the government can potentially enforce.
When the Government Complains Against You
In many cases, depending on the severity of the offense, the government will give you the chance to negotiate something reasonable, to resolve a complaint filed by the Florida Attorney General's office. The state may impose fines and sanctions, but in some cases, the amount of those fines can be minimized with negotiation.
Additionally, because not all deceptive trade practices are so "cut and dried"—that is, there may be room to interpret what is and isn't truly deceptive—there is room to argue that your behavior was in fact not illegal, or that the representations made, were fair and accurate.
Call our Fort Lauderdale construction law lawyers at Sweeney Law P.A. at 954 440-3993 today for help or questions about staying out of trouble with the government.
Sources:
leg.state.fl.us/statutes/index.cfm?App_mode=Display_Statute&URL=0500-0599/0501/0501PARTIIContentsIndex.html
oppaga.fl.gov/ProgramSummary/ProgramDetail?programNumber=1026