So You Bought a Lemon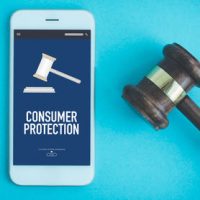 What is a Lemon?
A lemon is a new vehicle that possesses manufacturing defects. The defects are usually found to affect the value, safety and purpose of the vehicle. As such, a vehicle that possesses irredeemable issues with one or various parts qualifies as a lemon.  Realistically, more than 1% of vehicles sold yearly in the United States are lemons. It is quite disheartening to purchase a brand new car and discover that it is a lemon. Thankfully, there are state and industry safeguards in place to significantly lessen the likelihood that you will purchase a lemon. However, it still occurs. Here are some tips on how to find resolve if you find yourself the owner of a lemon.
Florida's Lemon Law and How it Works
Florida has a statute that addresses the issue of lemons. Pursuant to the statute, a buyer who discovers a defect has three attempts to fix the defect. If the defect is recurring after the third attempt, then the manufacturer of the vehicle has a last attempt to fix the defect. If the manufacturer fails to fix the defect, then the vehicle is deemed a lemon and the case falls under the umbrella of Florida's lemon law. At this point, the buyer has the right to obtain a refund of the purchase price or a replacement car. The car being in and out of the shop for 30 days can also trigger the Florida lemon law.
How to Approach Your Lemon Case

If a brand new car presents defects, it is wise to immediately report those defects to the manufacturer. Make the notification in writing or in an official form with the respective date visible. This is imperative because manufacturers can argue "inadequate notice" as a way to refuse to provide a replacement or a refund. Aggressive manufacturers can also point the finger at the owner of the vehicle. They can argue that the defect is not due to a manufacturer error, but in fact, due to accident, wear and tear or even neglect. Owners must document all repairs and usage if they are dealing with predatory manufacturers who are resistant to lemon laws. Further, an owner of a defective car may find themselves bound to an arbitration clause thus restricting them from seeking in-court redress. Buyers should be aware of the rights they are signing away as it relates to manufacturing defects. Still, Florida's lemon is clear and resistant manufacturers who sell cars in the state must abide by it.
Florida Lemon Law Attorney
Sweeney Law, P.A. can help guide you through the many steps of dealing with a lemon car. Consumers must know their rights and obligations when it comes to lemon law. Consumers must also be aware of fraudulent and predatory dealings by manufacturers who refuse to abide by the various state laws and regulations. Do not fall victim to a defect car transaction. Florida attorney Brendan A. Sweeney has years of experience advising, representing and arbitrating lemon law cases. Contact us now for a consultation.
Resource:
leg.state.fl.us/Statutes/index.cfm?App_mode=Display_Statute&URL=0600-0699/0681/0681.html