SELLER'S DUTY TO DISCLOSE FLORIDA PROPERTY DEFECTS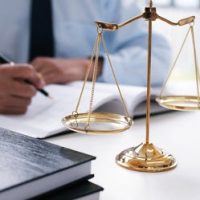 Prior to 1985 when a buyer bought a property, they did so at their own risk as far as the condition of the property but with the Florida Supreme Court's ruling in Johnson v. Davis, 480 So. 2d 625 (Fla. 1985) that all changed. In Johnson v. Davis, a buyer sued a seller in connection with sale of a house. The seller of the house, the defendant, alleged that the traditional notion of "caveat emptor" applied and the buyer need to beware of any alleged defects. The plaintiff, the buyer, claimed that caveat emptor did not apply to the complained about defective roof because the seller had failed to disclose the issue and it was not readily observable. The Florida Supreme Court set precedent and decided that caveat emptor did not apply in cases of failure to disclose such as this and provided the following reasoning as its basis:
When a seller of a home knows of facts materially affecting the value of the property, which are not readily observable and are not known to the buyer, the seller is under a duty to disclose them.
Id.
Courts have since ran with this precedent. The 1997 case of Gilchrist Timber Co. v. ITT Rayonier, lnc., 696 So. 2d 334 (Fla. 1997) determined the scope of a buyer's duty to investigate for any defects in a potential property purchase. There, the Florida Supreme Court determined that the buyer does "not have to investigate every piece of information furnished;" instead, the buyer must only investigate "information that a reasonable person in the position of the [buyer] would be expected to investigate." Id. at 339. In making this ruling, Florida courts were able to clarify that buyers cannot just sit on their hands when receiving misrepresented information, they need to make an affirmative effort to discover the error in material fact even if the misrepresentation was negligent. Since then the Florida Supreme court has again supported this precedent this time in MI Schottenstein Homes, Inc. v. Azam, 813 So. 2d 91, 95 (Fla. 2002). There, the Court confirmed that buyers may trust a fraudulent representation without a duty to inspect, unless the falsity is "obvious." Id. With this decision the Court was able to clarify that while a buyer does not have a duty to inspect where the allegation is nondisclosure, the buyer is obligated to observe what is "readily observable." Id.
So, to restate, when a buyer makes a failure to disclose claim based on Johnson v. Davis, the buyer must prove four essential elements:
1) the seller had actual knowledge of the property defect;
2) the defect must materially affect the value of the property;
3) the defect must not be readily observable and was unknown to the buyer; and
4) the buyer must establish that the seller failed to disclose the defect to the buyer.
These elements were upheld in the Florida 2nd DCA case, Jensen v. Bailey, 76 So. 3d 980 (Fla. 2d DCA 2012).
Sellers finally did get a win for their side in the Florida Supreme Court case Sanislo v. Give Kids the World, Inc., 157 So.3d 256 (Fla. 2015). In Sanislo the Court determined a test for the unenforceability of an unambiguous exculpatory clause to relieve the seller for any Johnson v. Davis failures to disclose. The test turns on whether the language of the exculpatory clause "unambiguously demonstrates a clear and understandable intention to be relieved from liability so that an ordinary and knowledgeable person will know what he or she is contracting away." Id. at 271. The Sanislo test has yet to be fully scrutinized but the determination of the enforceability of any exculpatory clause would likely deal with how the particular language of the clause informs the parties of what they are waiving, and it likely means that it must particularly reference the Johnson v. Davis standards. However, even though Sanislo provides some way for a seller to limit liability it is still likely a high burden to meet.
Overall, the standard of Johnson v. Davis and its subsequent legal history create strong support for a buyer's right to information being disclosed to him regarding the property. The buyer may have a duty to inspect and discern readily observable issues, but it will likely remain very difficult for sellers to completely release themselves of any liability to disclose known defects.
If you are involved in a transaction that has duty to disclose issues then contact an attorney immediately to protect your rights. Sweeney Law, P.A. regularly represents buyers and sellers in complex disclosure litigation matters.
Brendan A. Sweeney, Esq., LL.M., of Sweeney Law, P.A., a boutique firm in Fort Lauderdale, Florida, regularly handles complex transactional and litigation matters throughout Florida. Brendan A. Sweeney, Esq., LL.M., is an AV Preeminent Martindale Rated Attorney, that has been recognized as a Florida Super Lawyer in 2019, Florida Legal Elite in 2019, and as a Florida Super Lawyer Rising Star in 2018, 2017, 2016, 2015, and 2014. If you have any Florida transactional or litigation questions and/or issues then contact Sweeney Law, P.A. at (954) 440-3993 immediately to protect your rights. www.sweeneylawpa.com.