Running A Legal Raffle Or Lottery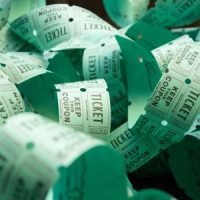 If you have a business, especially a charity or a nonprofit organization, you may have an idea that could help you raise some money: a lottery or a raffle. Yes, gambling is illegal in Florida, but you're not really gambling. A couple people buying a ticket, and getting a prize if they win, with your company or organization keeping some share of the proceeds, is certainly not the kind of gambling the state intends to restrict.
Or is it?
Actually, the state does care, and could potentially come after your company if they do catch you engaging in what you may consider to be a harmless fundraiser that involves a lottery.
Are You a Nonprofit?
You should not even consider a raffle or lottery, unless you are a nonprofit organization. Nonprofit organizations have been given a few exemptions to the restrictions on gambling, but even they can easily run afoul of the laws.
To get the advantage of the exemptions you must be a nonprofit organization—that means a company organized under Section 501(3)( c) of the tax code, usually reserved for academic, scientific or charitable organizations. Note that "not for profit" companies are not the same as nonprofit organizations, and don't get the same treatment and exemptions.
Disclosures and Requirements
Assuming you do qualify, you must make certain disclosures in your raffle materials, and the promotions for your raffles.
Every ticket that you sell must have the name and organization of the organization on it.
Every brochure, promotional material, online ad, or other advertisement for the raffle, must also have your company's name and address on it
Your promotional material must tell the public any rules of the raffle, and how winners will be selected, and how any prizes will be distributed. How you are paying for the prizes that are being given out as part of the raffle, must also be disclosed on your promotional materials.
No Payment for Entry
You cannot require people to pay to be part of the raffle, and that must also be disclosed in your promotional materials, although you can strongly suggest that they do in your promotional materials. There has to be a way to win whatever the prize is, even though someone didn't pay any money.
You cannot cancel a raffle, because a certain number of people did not enter, or did not pay, or condition the actual raffle or drawing on selling a minimum number of tickets.
There cannot be any discrimination between those who opt to pay for the ticket (or opportunity to win the prize) and those who enter without paying, that is, you cannot give people who pay, a higher chance of winning. You can, however, limit how many tickets someone gets, which you may want to do, given someone could just collect free tickets.
Call our Fort Lauderdale business law lawyers at Sweeney Law P.A. at 954-440-3993 today for help or questions about running your business as safely as possible.
Sources:
pasco.k12.fl.us/library/audit/FL_Statutes__FLDOE_Rules_on_Raffles_at_Schools_-_MT_11042016.docx#:~:text=Any%20type%20of%20raffle%20(games,not%20qualify%20for%20this%20exemption.
fdacs.gov/Business-Services/Solicitation-of-Contributions/We-are-going-to-hold-a-raffle-what-do-we-need-to-do