Rights & Obligations Under Florida's Workers' Compensation Law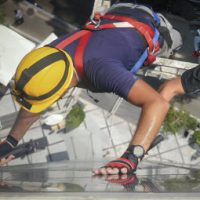 Florida's workers' compensation law be interpreted to ensure the speedy and efficient delivery of disability and medical benefits to an injured worker and to aid the worker's return to gainful reemployment at a reasonable cost to the employer. The law governing Florida's workers' compensation insurance law is listed under Chapter 440 of the Florida Statutes.  This statute outlines Florida's workers' compensation scheme including the obligations of claimants and business owners who carry the insurance.  Workers who are covered under Florida's workers' compensation plan can benefit from payment of their medical bills, health care costs, and missed wages.  The plan will also cover the cost of funeral in case of a fatality.  However, what are the rights and obligations of the claimants and employers involved in the workers' compensation scheme?  How can the claimants ensure that they receive their due payment?
Employee Rights & Obligations Under the Law
All businesses with four or more employees are required to purchase Florida's workers' compensation insurance.  As an employee that is injured or dies on the job, the employer must pay compensation or furnish benefits required by law.  The operative term here is that the injury or death must occur within the scope of employment.  The employer must give the employee notice of his or her coverage and inform them of all the obligations under the insurance.  An employee who suffers an injury that occurs during the course of employment must inform his or her employer within 30 days after the initial manifestation of the injury.  Any employee who fails to carry out this obligation can be barred from receiving workers' compensation insurance with some exceptions. The claimant or the claimant's next of kin is obligated to show that the injury or death and any resulting manifestation must be proved by a reasonable degree of medical certainty.
Employer Rights & Obligations Under the Law
As a strict obligation, construction businesses are required to carry workers' compensation insurance for everyone employed with the business including subcontractors.  There are exemptions for a handful of corporate officers should those officers be 10 percent owners of the company.  Companies who do not follow these obligations are required to place a notice in an open location informing employees that the company does not subscribe to the state workers' compensation scheme. The employer must inform and require the employee to submit to medical tests that will rule out any outside factors precipitating an injury such as being under the influence of drugs or alcohol.
Let Us Help You Today
Fort Lauderdale construction attorney Brendan A. Sweeney has years of experience advising clients on Florida's workers' compensation plan under Florida Statutes Chapter 440.  Sweeney Law is highly experienced in this area and is ready to guide you through your rights and obligations as an employer or as an employee-claimant.  Contact us now for a consultation.
Resource:
leg.state.fl.us/statutes/index.cfm?App_mode=Display_Statute&URL=0400-0499/0440/0440.html
https://www.sweeneylawpa.com/essential-terms-for-a-subcontractor-agreement/