POST-OCCUPANCY AGREEMENTS IN FLORIDA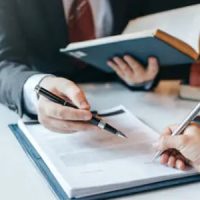 Occasionally, the date on which buyer and seller have agreed to close on may not exactly align with the desired timeline of the parties. Usually, buyers wish to occupy the property right after closing. However, sometimes, if the home is located in a desirable location and priced well, a buyer may agree to the seller's demand for a post-occupancy agreement in order not to lose the opportunity to buy the home to another interested party that would succumb to the seller's post-occupancy wishes. In these situations, prospective sellers may not have to immediately vacate their homes but instead can be allowed to remain on the property as a tenant. Sometimes this is necessary for sellers in order for their children to finish the school year, or while they wait for the next home to be completed, or simply so that they can gather their belongings and move in an unrushed manner.
These types of deals are often known as "Post-Occupancy Agreements". By definition, this is an agreement where the buyer of a property agrees to allow the seller of the property to stay on the property past the settlement date. These are not boiler plate agreements, though, skilled legal acumen is vital to make certain that all parties are protected as there can possibly be huge liability issues if these agreements are not organized and examined properly.
One important area of concern is which party maintains liability during this post closing period. Sellers should be liable for any injuries, loss, waste or damage to the property post-closing. Usually, agreements will contain language that sellers need to carry their own liability insurance coverage until they vacate the premises to ensure they do not expose themselves or the buyer to severe personal liability by not carrying insurance during the post-closing period.
Another possible concern occurs in the case that the seller refuses to vacate after the post-closing move out date. The agreement must outline the ramifications of this action. All possible situations should all be considered in the Post-Occupancy Agreement and the appropriate provisions need to be included to deal with these possibilities.
Normally these types of agreements require a security deposit, which is withheld from the seller's funds by the title company. This helps to ensure that the buyer is protected and makes sure that the seller does not damage the property during the rent back period. After a final inspection at the end of the rent back period, if everything goes well, the buyer informs the title company to release the security deposit back to the seller. Alternatively, if there is a problem during the final inspection, the buyer and seller must come to an agreement on how the security deposit funds are to be distributed.
If you are a buyer or seller thinking about entering into a post-closing occupancy agreement, it is very important that you engage a reputable attorney to investigate the legal fortitude of the agreement in the transaction and make sure that your interests are protected.
Sweeney Law, P.A. Has Vast Experience With Post-Occupancy Agreements
Brendan A. Sweeney, Esq., LL.M., of Sweeney Law, P.A., a boutique firm in Fort Lauderdale, Florida, regularly handles complex litigation that concerns the use of Post-Occupancy Agreements throughout Florida. Brendan A. Sweeney, Esq., LL.M. is an AV Preeminent Martindale Rated Attorney, that has been recognized as a Florida Super Lawyer in 2020 and 2019, Florida Legal Elite in 2019, and as a Florida Super Lawyer Rising Star in 2018, 2017, 2016, 2015, and 2014. If you have any questions and/or issues regarding Post-Occupancy Agreements contact Sweeney Law, P.A. at (954) 440-3993 immediately to protect your rights.
www.sweeneylawpa.com.