Penalties Get Harsher For Those Who Don't Pay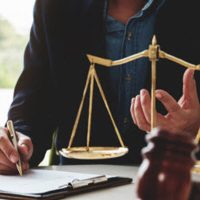 Failing to pay money when it is owed is bad enough. But now, new laws in Florida are increasing the penalties for failing to pay money owed for construction related projects. The laws apply to any contracts that are executed on or after July 1, 2021.
Increased Interest Rates
For public construction projects, where there is nonpayment or delay in payment, payment will accrue at an interest rate of 2%. This is an increase from the previous 1%. These are minimums; your construction contracts may specify higher interest percentages for nonpayment.
The 2% applies both to funds that are in dispute, but which may be determined to be validly owed later, as well as to funds that are not in dispute. Pursuant to the law, funds are due immediately when work is completed.
Private Projects
All that is for public projects. For private projects, the interest rate for non payment or delayed payment is much steeper.
Interest has increased to the statutory interest rate, plus an additional 12%. Alternatively you can use a contractual rate, but the law does allow you to pick the higher of the two amounts. Whatever is in your contract will be valid, but if the law puts the interest at a higher rate, you will be able to collect (or you will owe) the higher amount. However, parties cannot add the two interest rates (statutory and contractual), or stack them.
The statutory interest rate is currently 4.25% per year, although that changes often. Adding the new penalty for nonpayment on construction projects, places the maximum statutory interest at 16.25%.
Loss of Licensure
Often, failure to pay is innocent—for example, shortages of funds, or some other financial hardship. But sometimes it's not so innocent.
In those cases, there may be allegations of misapplying construction funds. Under the new law, anybody convicted of misapplying funds, will be subject to having their licenses suspended for at least 1 year from the date of any conviction.
The standard of proof has also changed. Previously, the party suing, or the aggrieved party had to show how the funds were applied, to show that they were misapplied. Now, simply withholding funds that are due and owing, can justify a finding of misappropriation, making convictions and findings of misappropriation that can end up in a suspension much easier.
Anybody who is accused of misappropriation, would be wise to try to resolve the issue as soon as possible, whether by payment, resolution, or by mounting an active defense to the allegations. Don't ignore these kinds of allegations or allow a default to be entered against you because you failed to respond to the allegations of nonpayment being made against you, as it could cost you your licensure.
These new changes should go a long way to encouraging parties to construction projects to pay faster, and give those who are awaiting payment, a bigger stick to yield when trying to get money owed to them.
Are you owed money on a construction project, or need to defend against allegations of nonpayment? Call our Fort Lauderdale business attorneys at Sweeney Law P.A. at 954 440-3993 for help today.
Resources:
myfloridacfo.com/division/aa/localgovernments/current.htm
leg.state.fl.us/statutes/index.cfm?App_mode=Display_Statute&Search_String=&URL=0700-0799/0715/Sections/0715.12.html