Pay-When-Paid and Pay-If-Paid Clauses in Construction Contracts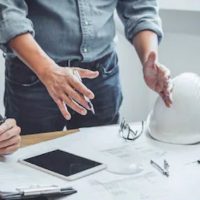 If you are a general contractor, or any kind of construction company that has or utilizes subcontractors, you probably (hopefully) have every intention of paying your subcontractors and those who otherwise perform jobs for you on the job site.
Except, sometimes you end up with a problem, such as a client or owner who fails to pay you, or disputes all or part of your payment. In that case, it may be difficult to pay the subcontractors, as well as—seemingly—unfair; if you aren't getting paid, why should the subcontractors get paid? The problem can seem even worse when there is something about the subcontractors work or duties which is causing the dispute.
Clauses to Delay Payment
The answer may be in what are known as Pay-if-Paid (PIP) or Pay-When Paid (PWP) clauses. As the names imply, these clauses give a general contractor some flexibility in paying subcontractors, if there is a problem or delay in payment from the owners.
There is one critical difference between these clauses. A PWP clause does not allow a contractor to get out of paying a subcontractor completely. The clause has been interpreted as allowing the contractor to pay the subcontractor at a later date—but not out of paying completely.
With a PWP clause, the general contractor is allowed to pay the subcontractor within some stated time period, after the general contractor is paid, giving the general contractor some flexibility-but it is still a solid agreement to pay the subcontractor.  In other words, the question is "when the subcontractor gets paid," not "if the subcontractor gets paid."
Pay If Paid Clauses
Compare that to the PIP clause, which clearly conditions the subcontractor's payment on the general contractor actually getting paid by the owner.
Courts don't love these clauses, so they must be drafted specifically enough, or they won't be enforced. If the provision is vague or confusing, the court will interpret the clause as being PWP, not PIP. This is to protect smaller subcontractors, who rely on payment from general contractors to operate. The risk of non-payment from an owner can be born easier by a general contractor, than it can from a  subcontractor.
Subcontractors, Be Aware
Needless to say, if you are the subcontractor, these provisions not only jeopardize your ability to get paid, but possibly, put the issue of payment out of your hands. In other words, a dispute involving the owner and the general contractor that results in no or delayed payment, but which has nothing to do with you, can end up causing you not to get paid, and you can't do anything about it.
Remember also that in the absence of any contract, a general contractor is supposed to pay a subcontractor when the work is substantially completed. By agreeing to a PWP or PIP clause, the subcontractor is now waiving those rights.
Call our Fort Lauderdale construction attorneys at Sweeney Law P.A. at 954 440-3993 to help you protect yourself or enforce your legal rights if you are involved in a  construction project.