OSHA Regulations Governing Construction Sites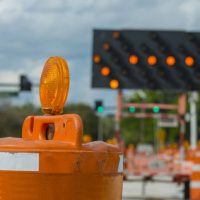 The Occupational Safety and Health Administration (OSHA) is a government agency of the U.S. Department of Labor. OSHA passes health and safety regulations that govern the workplace and it ensures state adherence on the local level. In addition, OSHA has a compliance division that audits and investigates employers for possible non-compliance. In the construction industry, compliance with OSHA standards is imperative to the safety of workers and the public. In 2016, OSHA released a list of leading hazards on construction sites. The list included hazards pertaining to falls, excavation and electrical work.
Falls
According to OSHA, falls account for the highest number of fatalities and injuries in the construction industry. Employers owe their workers a duty to protect them from work-related falls. This duty requires strict compliance with OSHA regulations. Falls are regulated under 29 CFR 1926 Subpart M of the Federal Register. The regulation provides for training as well as guidelines for implementing a variety of fall protection systems on construction sites. OSHA requires construction workers to wear harnesses and ensure that all harnesses actually fit. The fall prevention guide also advises workers to inspect all fall protection systems before usage and cover all holes and openings. OSHA has also created special training guidelines for certain construction workers to ensure fall protection. These guidelines target residential construction workers and workers engaged in excavation.
Excavation and Trenching

OSHA classifies excavation operations as among the most hazardous. According to OSHA, two workers are killed every month in trench collapses. OSHA standards govern certain actions that employers can take to ensure that workers are protected. For example, OSHA requires that employers follow meticulous guidelines and install adequate protective systems to protect against cave-ins. Excavated or other materials must be 2 feet back from the edge of the trench. In addition, a safe path to an exit must be made within 25 feet of workers in a trench. Excavation and trenching standards are set out under 29 CFR 1926 Subpart P of the Federal Register.
Electrical
Electrical hazards are not exclusive to construction work sites. Almost all employers must ensure compliance with OSHA electrical safety standards regardless of the industry. However, electrical hazards is one of the leading causes of fatality and injury in the construction industry.  OSHA standards governing electrical hazards are published under  29 CFR 1926 Subpart K of the Federal Register. OSHA electrical standards are based on the standards set out by the National Fire Protection Association. To minimize electrical hazards OSHA instructs  employers to pay attention to exposed and operating elements of electrical installation such as switches, controls, and wires. OSHA also regulates the organizations that test and certify electrical systems.
Florida Construction Law Attorney
Federal law requires that all construction businesses meet OSHA health and safety standards. Don't hesitate to reach out to Brendan A. Sweeney for help with any OSHA issues you may be facing. He has significant experience in advising and drafting agreements that will ensure your compliance with OSHA regulations. Your workers deserve the best protection against workplace hazards. Contact us now for a consultation.
Resource:
osha.gov/dcsp/compliance_assistance/quickstarts/construction/index.html#step1