"Not In My Backyard:" Dealing With Your Neighbor's Construction Project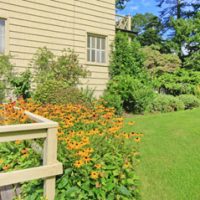 Ways Your Neighbor's Construction Project Can Affect You
In the world of "fixer-upper" homes and periodical home renovations, property owners can engage in long, drawn out construction projects. Although there is a collective understanding that home construction projects are commonplace, not all projects are equal. A roofing project may take a few weeks with little or no nuisance to neighbors, while the remodeling of a bathroom or kitchen may cause more of a disturbance. Your neighbor's construction project can produce loud sounds, unpleasant odors and can even be the source of your interacting with possibly harmful chemicals and substances. Another way your neighbor's construction project may become a nuisance is how it encroaches the peace and quiet of your property. A few examples are construction tools and equipment being left on your property or construction workers using your property as a means of exit or entrance. In short, the effects of a neighbor's construction project can take many forms. Some effects are minor while some warrant legal redress.
How is Your Neighbor Liable to You?  
There are legal standards that govern your neighbor's conduct in construction scenarios. Your neighbor cannot engage in any activity that causes a nuisance to you or your property. In this case, the operative legal term is private nuisance. A private nuisance is an activity that interferes with the use of an individual's property due to the activity being irritating, offensive or obstructive. As discussed above, a nuisance can come in the form of a noise, scent, or chemical substance. Alternatively, a public nuisance is an activity that produces undesired external effects to an entire community. Your neighbor is, therefore, liable for any nuisance that they create, which interferes with the use and enjoyment of your home. On the other hand, certain individuals are sensitive to specific sounds and scents that are not widely considered as nuisances. In some instances, the sensitivities of individuals are considered and ruled out as nuisances. Further, your neighbor's activities cannot cause a trespass onto your land. Although trespassing in commonly known as an unauthorized entry of a person onto one's property, trespass can take many other forms. Other kinds of trespass are intangible and very temporary such a noise, scent, or even saw dust passing through your window.
Legal and Non-Legal Remedies
It is in your best interest to try to avoid a dispute with a neighbor. As such, the first course of action to redress the effects of a bothersome construction project is to speak to your neighbor. If that is not fruitful, the homeowners association has a vested interest in ensuring that your right to enjoy your home, nuisance-free, is possible. Another avenue for redress are local government agencies in cities and counties that have an interest in regulating construction projects in its locality. As a form of legal recourse, you can also file a claim for abatement of nuisance or a claim for trespass. These options come with a temporary injunction component where the court orders a stop to the construction project until further decision is made.
Consult An Attorney

Don't hesitate to reach out to Sweeney Law, P.A. for professional assistance. We are eager to help you throughout each step of your case.
Resource:
law.cornell.edu/wex/private_nuisance