New Construction Sales and Sales of Existing Homes – Recent Trends During COVID-19 Pandemic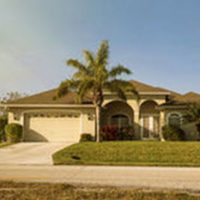 An increase in homebuilding during the COVID-19 pandemic – especially in coronavirus hot spot states (which currently include Florida) – may seem counterintuitive. Nevertheless, home construction companies are reporting significant increases in business, according to a recent news post on CNBC.  In addition, resales of existing homes are on the rise, according to another CNBC report.
Home Construction Increases, Even in Hotspot States 
Home sales for the country's fifth largest construction company saw a huge increase last month – with sales nearly double from the same time period one a year ago – as reported in CNBC's recent post. As has been the case in many other industries that have adapted to the changes wrought by the pandemic, technology has undoubtedly had a great hand in allowing for the increase in new home construction sales. One specific new trend that is credited as a potential reason for the increase in home construction sales is the availability of virtual appointments. Low mortgage rates are another factor fueling the increase, according to the CNBC report. 
Sales of Existing Homes 
Pending sales of existing homes were up considerably in May, compared to April, of this year, according to CNBC. According to the National Association of Realtors, this trend continued in June, with an increase of over 20 percent in existing home sales nationally from May to June. In the South, the reported rate of increase was even higher – up to 26 percent. As is the case with new home construction sales, the availability of virtual tours and low mortgage rates are some of the reasons supporting the increase in sales of existing homes across the United States. 
Considerations for Buyers of New or Existing Homes 
Buyers of new and existing homes, especially first-time buyers, need to be aware of many cautions and considerations that come into play when evaluating a home for purchase, as well as in ultimately buying a new home. As a result, it is wise to consult a lawyer with experience in this area prior to signing a contract to buy a home.
Among the services that a lawyer can provide in connection with a home purchase are:
review of the purchase and sale agreement (contract)
review and investigation of "title" to the property you are purchasing (this may include investigating whether there are existing liens that need to be paid and other ownership issues, if any, and obtaining title insurance)
review of your home financing options
review of your anticipated payment obligations (mortgage payments, taxes, insurance)
attendance at the real estate closing
While it is not necessary that you retain a lawyer in order to purchase a Florida property, the services that a lawyer can provide, including those listed above, can be invaluable to the buyer.
(In addition, if you are the seller of a property, an experienced lawyer can help with such matters as contract review, title considerations (if any), and attending the closing).
If you are considering buying a home in Florida, whether the home is newly constructed or existing, and need legal assistance with the purchase, contact a Fort Lauderdale real estate attorney at Sweeney Law.
Resources:
nar.realtor/newsroom/existing-home-sales-climb-record-20-7-in-june
cnbc.com/2020/06/29/coronavirus-update-pending-home-sales-spike-a-record-44point3percent-in-may.html
cnbc.com/2020/07/08/taylor-morrison-sees-strongest-home-sales-in-virus-hot-spot-states.html
https://www.sweeneylawpa.com/residential-evictions-and-foreclosures-in-the-age-of-covid-19/