NEGLIGENT INFLICTION OF EMOTIONAL DISTRESS DAMAGES IN FLORIDA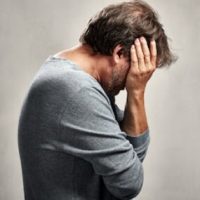 When filing a claim for damages it can sometimes be difficult to put a liquidated, tangible number on the amount of damages actually suffered by the plaintiff. Sometimes these damages are emotion pain and suffering that cannot always be accurately quantified. Florida law permits two categories of claims to recover damages for emotional distress. The first is a claim for intentional infliction of emotional distress. As the name suggests, this kind of claim may be brought when someone intentionally or recklessly causes the victim severe emotional distress through their outrageous conduct. The second claim is negligent infliction of emotional distress, wherein there was not intentional or reckless act.
We will focus on the second kind of emotional distress claim allowed under Florida law, negligent infliction of emotional distress. Here, the person responsible might not have intended to cause your emotional distress, but instead acted in a way that violated some duty of care not to cause you harm. The permanent mental suffering of being hurt in a motor vehicle collision, for instance, could support this kind of claim. In cases like this, while the defendant may not have the intent to directly cause harm, they still acted in a manner that could be considered negligent under the law.
Florida's emotional distress laws are more or less the same as any other states' emotional distress laws, with one major exception: The Impact Rule. This rule orders that, for a claim of emotional distress to be successful, the claimant must be "physically impacted" in some way. This means an emotional distress lawsuit will likely fail if the claimant was never "touched" or "harmed" by the entity causing the emotional distress. This has resulted in situations where emotional distress was verifiably evident in a claimant, but their emotional distress lawsuit was disregarded due to their lack of physical injury or "touching" in the given situation. This essentially means that "garden variety" emotional distress such as crying, sadness, fatigue, etc. would likely not rise to the level of "impact" because they don't necessary have a physical manifestation.
As time has passed, however, the Impact Rule has evolved. Florida courts are recognizing that mental health injury is material, and there are many circumstances in which victims can undergo considerable anguish from someone else's actions without any apparent physical harm (or impact).
Florida, so far, has recognized some exceptions to the Impact Rule:
Witnessing a loved one gets injured.
Also known as the Relative Bystander Test. A plaintiff can recover emotional distress damages caused by someone's negligence if a victim's severe emotional trauma also causes the plaintiff physical harm (such as a heart attack or a stroke), but only if the negligent act also causes direct, physical injury to someone with whom the plaintiff had a close, personal relationship and they witness the event that causes that loved one's injury.
Consuming contaminated food and drink.
If a plaintiff consumes food or beverages that are contaminated, they may be able to recover emotional distress damages even if they don't get physically ill. Florida courts recognize that the emotional anxiety alone of not knowing whether you will get sick is a foreseeable harm that entitles you to damages.
Psychotherapist breaks confidentiality/doctor discloses HIV test.
A plaintiff may also recover emotional distress damages if their therapist breaches their duty of confidentiality and privacy, or if a medical provider improperly releases results of an HIV test. No physical injuries inevitably come from these acts, and there is no impact as the law would have it, but Florida law recognizes that these actions are so likely to result in extreme emotional distress that a claim for damages is valid.
Infant stillbirth/wrongful birth.
Cases in which a child is stillborn or born injured as a result of someone's negligence are also so obviously and foreseeably emotionally devastating to parents that Florida courts allow plaintiffs to claim emotional distress damages as an exception to the Impact Rule.
An exception to the Impact Rule is perfectly illustrated in the case of Gracey v. Eaker, 837 So. 2d 348 (Fla. 2002). Here, the Florida Supreme Court ruled that Donna and Joseph Gracey could recover emotional distress damages from Florida psychotherapist Dr. Donald W. Eaker without any evidence of physical impact. Meaning, the impact rule did not bar their recovery of damages. The court recognized that the psychotherapist-patient relationship is one of trust and confidence, a special kind of relationship that has been defined by the Florida Legislature in Florida Statute 491.0147 (fiduciary duty of the therapist to his or her patient). Applying the Impact Rule in the Graceys' situation, would not line-up with the intent and purpose of the psychotherapist law — and would make the priveleges for patients set up in that law "meaningless." Now that the Florida Legislature had "recognized and found that one's emotional stability and survival must be protected to the same extent as physical safety and personal security," the Florida Supreme Court ruled that the Impact Rule does not apply in cases where a psychotherapist breaches his or her fiduciary duty of confidentiality to a patient.
Exceptions to the Impact Rule are not always an easy windfall though. Likely a defendant will subject a plaintiff to extensive discovery and medical testing in order to try to get a more tangible handle on the extent of the emotional distress. Cases in other states such as Laudicina v. City of Crystal Lake, 2018 WL 5389844 (N.D. Ill. Oct. 29, 2018) and Flowers v. Owens, 274 FRD 218 (ND Ill. 2011) have held that alleging any mental health damage even the "garden variety" kind can waive a physiotherapist-patient privilege.
If you have any issues concerning emotional distress claims in Florida then contact Sweeney Law, P.A. immediately to protect your rights.
Sweeney Law, P.A. Has Vast Experience Defending and
Prosecuting Emotional Distress Claims
Brendan A. Sweeney, Esq., LL.M., of Sweeney Law, P.A., a boutique firm in Fort Lauderdale, Florida, regularly handles complex transactional and litigation matters throughout Florida. Brendan A. Sweeney, Esq., LL.M. is an AV Preeminent Martindale Rated Attorney, that has been recognized as a Florida Super Lawyer in 2019, Florida Legal Elite in 2019, and as a Florida Super Lawyer Rising Star in 2018, 2017, 2016, 2015, and 2014. If you have any Florida emotional distress questions and/or issues then contact Sweeney Law, P.A. at (954) 440-3993 immediately to protect your rights. www.sweeneylawpa.com.