LOST FUTURE PROFIT CLAIMS IN FLORIDA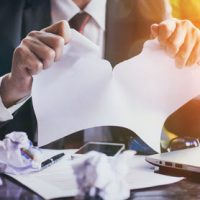 When it comes to damages in Florida for breach of contract claims and other intentional torts, a very important and difficult type of consequential damages to prove concerns lost future profits claims. By example, assume that a business entered into a contractual agreement with a contractor to build-out commercial space. The contractor is very savvy and experienced, and has completed several similar types of projects and prosecutes the work pursuant to the terms of the contract. The business decides to terminate the contractor in an effort to try to get out paying what is owed under the contract, assume the business has no legal reason to terminate the contract. Under this scenario the contractor will have the potential to assert a claim for lost future profits against the business in order to recover the amount of profit the contractor would have received if the contractor was permitted to complete the project.
The general rule in Florida is that anticipated profits of a commercial business are too speculative in nature and dependent upon changing circumstances and various factors to warrant a judgment for their loss. However, there is an exception to this general rule. If a party is able to prove that lost  profits were a direct result of the defendant's actions and that the amount of the lost profits can be established with reasonable certainty then they are permitted. Forest's Mens Shop v. Schmidt, 536 So. 2d 334, 336 (Fla. 4th DCA 1988); Massey-Ferguson, Inc. v. Santa Rosa Tractor Co., 415 So. 2d 865, 867 (Fla. 1st DCA 1982). See also Fu Sheng Indus. Co., v. T/F Sys., Inc., 690 So. 2d 617, 622 (Fla. 4th DCA 1997). Reasonable certainty is that "[t]he mind of a prudent impartial person should be satisfied that the damages are not the result of speculation or conjecture." Id. See also Brevard County Fair Ass'n, v. Cocoa Expo, Inc., 832 So. 2d 147 (Fla. 5th DCA 2002).
Lost profits are generally proven by one of two methods: (1) the 'before and after theory' or (2) the 'yardstick test.'" 4 Corners Ins., Inc. v. Sun Publ'ns. of Fla., Inc., 5 So. 3d 780, 783 (Fla. 2d DCA 2009) (citing G.M. Brod & Co. v. U.S. Home Corp., 759 F.2d 1526, 1538 (11th Cir. 1985)); River Bridge Corp. v. Am. Somax Ventures ex rel. Am. Home Dev. Corp., 18 So. 3d 648, 650 (Fla. 4th DCA 2009). The yardstick test is generally used when a business has not been established long enough to compile an earnings record that would sufficiently demonstrate lost profits and compares the profits of businesses that are closely comparable to the Plaintiff's.
In River Bridge, the court examined the yardstick measure of damages. In that case, a builder brought an action against a developer for breach of a right of first refusal contained in a development contract. When calculating lost profits, the builder's expert used the actual sales made by builders of the subsequent stage of the project to determine its lost profits.  The expert took the number of actual closings and multiplied it by his estimated profit rate. However, the expert testified that he was unaware as to whether the other builders ever realized a profit in the homes sold and did not know the extent of their costs. In refusing the claim for lost profits due to the evidence being too speculative, the Court stated that "it was not enough to simply assume those contractors were comparable and made a profit; it was necessary to prove both."
Parties seeking to assert successful future lost profit claims need to be cognizant of the various factors involved, have a very thorough understanding of which theory to utilize to recover as much future lost profits as possible, and have expert testimony and analysis that carefully reviews and considers the relevant evidence that supports the claim for future lost profits.
Future lost profit claims always bring the famous Wu-Tang Clan rap song, C.R.E.A.M, to my mind. These cases are all about increasing claims or negotiating/defending claims. As Wu-Tang eloquently stated "Cash Rules Everything Around Me, C.R.E.A.M, Get the money, Dollar, dollar bill y'all."
Sweeney Law, P.A. Regularly Prosecutes and Defends
Complex Florida Litigation Matters
Brendan A. Sweeney, Esq., of Sweeney Law, P.A., prosecutes and defends complex litigation matters throughout Florida. Brendan A. Sweeney, Esq., is an AV Preeminent Martindale Rated Attorney, that has been recognized as a Florida Super Lawyer in 2019 and as a Florida Super Lawyer Rising Star in 2018, 2017, 2016, 2015, and 2014. If you have any Florida civil litigation questions and/or issues then contact Sweeney Law, P.A. at (954) 440-3993 immediately to protect your rights. www.sweeneylawpa.com.