LOSS OF CONSORTIUM CLAIMS IN FLORIDA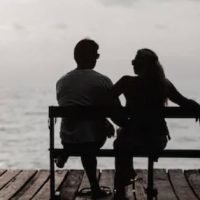 In Florida and many other states, loss of consortium is a legal phrase connected to personal injury and wrongful death lawsuits. Loss of consortium is a cause of action that family members of a person who is permanently injured or killed as a result of another party's negligence may pursue. A surviving spouse, parents, children or siblings may pursue a civil claim for financial compensation. In general, any funds awarded as a result of a civil lawsuit verdict are intended to compensate the recipients for the lost companionship and reduced quality of life caused by the injured person's permanent disability or a wrongful death victim's absence.
Florida case has long permitted the spouse of an injured married partner to bring a cause of action for loss of consortium, and though derivative in the sense of being occasioned by injury to the spouse, it is a direct injury to the spouse who has lost the consortium.  Busby v. Winn & Lovett Miami, Inc., 80 So.2d 675 (Fla. 1955). Such damages include the loss of household services (such as cooking and cleaning) to adversely affected sexual relations. It is specifically because of the spouse's right to loss of consortium damages that both spouses are typically required to sign settlement releases.
In Gates v. Foley 247 So. 2d 40 (1971), the Florida Supreme Court defined "consortium" as the companionship and fellowship of husband and wife. The Court noted that a claim for loss of consortium is the right of each spouse to the company, cooperation, and aid of the other; including the sexual relationship, affection, solace, comfort, companionship, conjugal life, fellowship, society, and assistance necessary to a successful marriage. Florida law denotes the spouse that was engaged in the accident as the "impaired spouse." The spouse asserting the loss of consortium claim is referred to as the "deprived spouse." To succeed in a loss of consortium claim, a deprived spouse must establish:
That there was a valid marriage between the injured spouse and deprived spouse at the time of the accident;
That the impaired spouse's injury was significant enough to justify damages;
That the defendant's conduct was the cause of the loss of consortium; and
There was an actual loss of consortium due to the injuries sustained by the impaired spouse.
A significant notion that Florida injury victims and their spouses should understand is that Florida courts have regularly held that a loss of consortium claim is derivative of the injured spouse's underlying claim against the defendant. See Conti v. Auchter, So.3d (5th DCA 3-15-2019). This means that the success of a loss of consortium claim is dependent upon the success of the impaired spouse's claim. Thus, it is key to a spouse's loss of consortium claim that their spouse is represented by an experienced Florida personal injury attorney.
One of the greatest dangers of bringing a claim for loss of consortium is the effect of coming out on the losing end of an Offer of Judgment ("OJ") made by the defendant. For more information on how an Offer of Judgment works please look at our previous article titled "Ending The Pre-Trial Tug Of War The Implications Of Proposals For Settlement & Offers Of Judgment In Florida."
Defendants are able to makes OJs on selective plaintiffs. In the case of a personal injury action concerning a derivative claim for loss of consortium, the defendant can make the OJ on both the husband and wife, on just the spouse who was engaged in the accident, or just the spouse making the derivative claim.
Let's refer back to Conti v. Auchter, in which the defendant served a $2,000 OJ on the wife for her consortium claim. Here, the downside of falling short on the consortium claim is illustrated. The jury rendered a verdict for her husband in excess of $275,000 for economic damages, but nothing to her. This triggered the $2,000 OJ. On appeal, the DCA determined that because the claims of the husband and wife were indistinguishably entangled, the defendant's OJ recovery could be based on the time and expense of defending both claims. This resulted in a significant reduction to the husband's final judgment, which included an award of $700,000 of additional fees from triggering his own $75,000 OJ.
The Conti opinion does not say how much defendant will be awarded on its OJ. However, given the sizable fee awarded on the husband's demand for judgment, it's apparent that the amount will be high. In retrospect, had the wife's consortium claim not been brought, Mr. and Mrs. Auchter and their personal injury lawyers would be happier today. Therefore, it is critical to be wary of Offers of Judgment when make loss or consortium claims.
Sweeney Law, P.A. Has Vast Experience In Handling Loss Of Consortium Claims
Brendan A. Sweeney, Esq., LL.M., of Sweeney Law, P.A., a boutique firm in Fort Lauderdale, Florida, regularly handles complex litigation that concern loss of consortium claims throughout Florida. Brendan A. Sweeney, Esq., LL.M. is an AV Preeminent Martindale Rated Attorney, that has been recognized as a Florida Super Lawyer in 2019, Florida Legal Elite in 2019, and as a Florida Super Lawyer Rising Star in 2018, 2017, 2016, 2015, and 2014. If you have any questions and/or issues regarding loss of consortium claims then contact Sweeney Law, P.A. at (954) 440-3993 immediately to protect your rights.
www.sweeneylawpa.com.