LIQUIDATED DAMAGES IN FLORIDA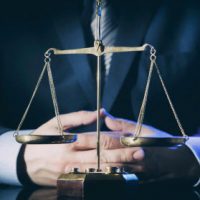 Parties that enter into contracts need to be able to rely upon the other party and ensure that they are going to live up to their end of the bargain. If a party does not fulfill their contractual obligations it will likely have a detrimental impact on the other party. In many cases the damages that the non-breaching party is entitled to can be included in a specific liquidated damages provision in the contract. Liquidated damages provisions set forth a monetary sum in circumstances where the damages are not readily ascertainable, that the non-breaching party can collect from the breaching party. In order for the damages resulting from the breach of contract to be considered not readily ascertainable, the parties, at the time of contract signing, must have no way of knowing what damages may be suffered in the event of a default. "It is well settled that in Florida the parties to a contract may stipulate in advance to an amount to be paid or retained as liquidated damages in the event of a breach." Lefemine v. Baron, 573 So. 2d 326, 328 (Fla. 1991), citing Poinsettia Dairy Prods. V. Wessel Co., 123 Fla. 120, 166 So. 306 (1936); Southern Menhaden Co. v. How, 71 So. 1000 (1916).
Liquidated damages are commonly found in construction contracts in Florida. In Florida construction law contracts liquidated damages provisions are almost always tied to timely completion of the work by the contractor. An example of a commonly found liquidated damages provision in a construction contract is:
In the event of delay to the project for which Contractor is responsible, Contractor shall pay Liquidated Damages to the Owner at a rate of $850.00 per calendar day. Such liquidated damages shall be deemed to be a genuine pre-estimate of the foreseeable damages incurred by Owner and in no way can be construed as a penalty.
Liquidated damages are also commonly found in Florida real estate contracts, both commercial and residential. In this context the liquidated damages are usually addressing the initial deposit and and whether seller can convey good and marketable title. An example of a commonly found liquidated damages provision found in Florida real estate contracts is:
If Buyer fails to perform under this Contract, then, as Seller's sole and exclusive remedy under this Contract, the Settlement Agent is hereby irrevocably immediately directed and instructed that the Initial Escrow Deposit and if delivered by Buyer, the Additional Escrow Deposit shall be forfeited and paid over to Seller as agreed liquidated damages in order to compensate Seller for the damages caused by such breach and not as a penalty.
In Lefemine v. Baron, 573 So. 2d 326 (Fla. 1991), the Florida Supreme Court set forth a test to determine whether liquidated damages provisions will be enforceable, or unenforceable and deemed as a penalty. First, in order to uphold the provision, "the damages consequent upon a breach must not be readily ascertainable." Second, "the sum stipulated to be forfeited must not be so grossly disproportionate to any damages that might reasonably be expected to follow from a breach as to show that the parties could have intended only to induce full performance, rather than to liquidate their damages." Id. In order for liquidated damages to be enforceable the damages cannot be ascertainable, be a reasonable estimate of the possible actual damages associated with the breach, and not deemed as a penalty.
There are many defenses and arguments that can be made in order to have the court not enforce liquidated damages provisions. One of the most commonly found defenses is that that the non-breaching party contributed to the other party's default. For example, in a construction project, if the owner contributed to the delay in the completion of the contract, then the owner is not allowed to assess the daily liquidated damages for delays caused by the owner. Another common defense is that the actual damages that the non-breaching party could suffer were actually ascertainable at the time of contract formation. Further, that the damages "shocks the conscience" of the court. This occurs when the liquidated damages provision is too disproportionate to the actual contract value.
Parties entering into contracts need to cognizant of liquidated damages provisions and carefully conduct an analysis before including or not including them. Sweeney Law, P.A. regularly represents parties in complex Florida real estate and construction law matters and has vast experience in drafting, negotiating and litigating liquidated damages provisions.
Sweeney Law, P.A. Regularly Handles Complex Florida Transactional & Litigation Matters
Brendan A. Sweeney, Esq., LL.M., of Sweeney Law, P.A., a boutique firm in Fort Lauderdale, Florida, regularly handles complex transactional and litigation matters throughout Florida. Brendan A. Sweeney, Esq., LL.M., is an AV Preeminent Martindale Rated Attorney, that has been recognized as a Florida Super Lawyer in 2019, Florida Legal Elite in 2019, and as a Florida Super Lawyer Rising Star in 2018, 2017, 2016, 2015, and 2014. If you have any Florida transactional or litigation questions and/or issues then contact Sweeney Law, P.A. at (954) 440-3993 immediately to protect your rights. www.sweeneylawpa.com.