Liening Homestead Property For Unpaid Construction Work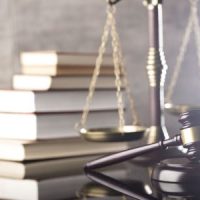 One of the most powerful tools that a contractor has to ensure that it gets paid for work done, is the ability to lien property. But one of the most powerful protections a resident of Florida has against all creditors, is the homestead protection. What happens when these two forces clash?
The Homestead Exemption
Unlike many states Florida has an almost unlimited homestead exemption. This exemption keeps creditors from taking, foreclosing on, or collecting on someone's home or the value of someone's home to collect a debt. Outside of having a written mortgage as a lender does, there is almost no way for any creditor to take someone's home, to satisfy a debt.
Well, almost no way. Because contractors do have this very powerful ability.
A contractor doesn't need to have a written contract to enforce, and collect on someone's homestead to be paid, although it does help (and, even if your contract for construction is oral, the lien laws do require written notices that must be followed in order to foreclose on property).
Timelines and Rules for Liens
As a general rule, a contractor has 90 days from the day a project is complete, in order to record a lien on property.
Generally, the clock starts on the last day that work on the project was performed. Another way to think of this, is that the clock starts on the first day that you would have been entitled to be paid, had the contract been completed. In many cases, there is follow up work that the contractor must do, like passing an inspection, or cleanup work, even after being entitled to payment. Your right to be paid doesn't start when all of this followup work is done, but may start well before that time.
Sometimes change orders can alter the last day you have to file a lien, if they are approved and executed on.
This is important—your 90 day window could expire before you are aware, if you don't know when exactly the first day you would have been entitled to payment would be.
Fabrication
Alternatively, if you make something on your own –you fabricate it—and there is a breach, the 90 days starts from the date that you completed the creation or fabrication of the item that was supposed to have been installed had the construction contract been fulfilled.
Counting Deadlines
Every day counts when calculating the number of days you have to record your lien—including Sundays. However, if the last day is on a weekend or holiday, then the last day is pushed to whenever the next non-holiday weekday may be.
If you are going to go so far as to foreclose on property, you must do so within one year from the date your lien was recorded. You cannot re-record the lien, in order to extend this deadline. Things like the owner contesting your lien, can shorten this one year period.
Our Fort Lauderdale construction law attorneys at Sweeney Law P.A. at 954 440-3993 are here to help you draft your construction contracts, and to help you get paid on your construction project.