Legal Remedies for Slow Moving Contractors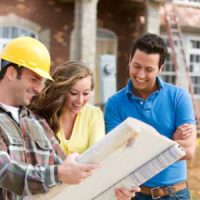 Home improvement projects involve time and effort – from the planning stages to finding a contractor to finally seeing the plan take shape. Sometimes, the time it takes in between finding a contractor and seeing the plan take shape seems excessive. Complaints about undue delay are not uncommon. Homeowners (or other contracting parties) often feel powerless in these cases, but Florida law does provide them with some avenues of redress. For example, under certain circumstances, where a contractor has been paid a deposit and has not applied for necessary permits or started the work that has been contractor for, Fla Stat. 489.126 provides a way for homeowners (or persons in contract with contractors) to force the issue by asserting their legal rights. A contractor's failure to remedy the situation may subject the contractor to liability for a criminal violation.
Rules for Contractors Who Have Been Paid Deposits of More than Ten Percent of the Contract Price 
Fla Stat. 489.126 provides, among other things, that once a contractor has received an initial payment of more than ten percent of the contract price, the contractor must:
within 30 days, apply for any necessary permits
begin work within 90 days once the necessary permits are issued
If the contractor fails to obtain necessary permits or being work during the respective 30- and 90-day periods, the homeowner who seeks redress (or contracting party) must notify the contractor, in writing. The homeowner or contracting party must demand in that writing (sent by certified mail, return receipt requested) that the contractor:
apply for the necessary permits
start the work, or
refund the payment
These rules do not apply if the contractor has "just cause" for his or her delay in obtaining permits, starting the work, or refunding the amount paid. However, it will be assumed that the contractor does not have "just cause" for the delay if he or she fails to act within 90 days of receiving notice of the homeowner's demand that the permits be applied for, the work be started, or a refund be issued.
Potential Penalties for Slow Moving Contractors Under  Fla Stat. 489.126 
A contractor who fails to satisfy the requirements of Fla Stat. 489.126 may be faced with a criminal liability. The degree of the offense will depend on the total money that the contractor received from the homeowner or contracting party.
The law provides the following schedule of penalties:
if the contractor has received less than $1,000, a first-degree misdemeanor
if the contractor has received from $1,000 up to $20,000, a third-degree felony
if the contractor has received from $20,000 up to $200,000, a second-degree felony
if the contractor has received $200,000 or more, a first-degree felony

Want to Know More? 
Fla Stat. 489.126 is just one example of a law that is designed to protect homeowners and other contracting parties where it seems that contractors are failing to live up to their end of their bargains. Fort Lauderdale construction lawyer Brendan Sweeney can provide legal advice and representation on this and every needed aspect of construction law. If you have questions about Fla Stat. 489.126, or about other laws designed to help ensure that construction contracts proceed as smoothly as possible, contact Sweeney Law.
https://www.sweeneylawpa.com/statute-of-limitations-actions-based-on-the-design-planning-or-construction-of-improvements-to-real-property/