INDISPENSABLE PARTIES IN FLORIDA LITIGATION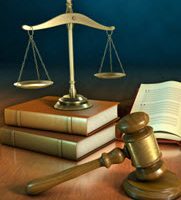 The terms" necessary" and "indispensable" parties are terms of art. Necessary parties are those who must be included in an action either as plaintiffs or defendants unless there is a valid excuse for their non-joinder. Undoubtedly it would be more appropriate to call such parties "conditionally necessary," general modern usage preferred the shorter term. Indispensable parties, on the other hand, are those who must be included in an action before it may properly go forward. No excuse will be accepted for their non-joinder.
The concepts of necessary and indispensable parties are similar in this way: both terms signify parties who should be joined in the action. It may be beneficial to think of necessary parties as the larger, all-inclusive class, out of which the special class of indispensable parties is separated.
The degree of requirement denoted by the word "should" varies and the authorization to implement the obligations are of varying strength and carry consequences of different severity. But the reasons why necessary and indispensable parties should be joined reduce to a very few basic considerations, one or more of which recur, but again with varying strength, in all the cases where the concepts are applied. The next step then is to examine these considerations:
Protection of the absent party's interests;
Protection of present parties from prejudice because of the absence of non-parties;
Protection of society's interest in economy and effectiveness in litigation; and
Protection of plaintiff's interest in access to a convenient forum which will adjudicate his claim on the merits.
Florida case law has defined "indispensable parties" to a lawsuit as " '[p]ersons who have not only an interest in the controversy, but an interest of such a nature that a final decree cannot be made without either affecting that interest, or leaving the controversy in such a condition that its final termination may be wholly inconsistent with equity and good conscience.' " Phillips v. Choate, 456 So.2d 556, 557 (Fla. 4th DCA 1984) (quoting Shields v. Barrow, 58 U.S. (17 How.) 130, 15 L.Ed. 158, 160 (1854)). In Phillips, Herbert and Annette Phillips, along with their son Mark, filed a complaint against Arthur Choate. The complaint purported that all of the named parties entered into a written agreement relating to the disposal of real property that belonged to the parties. Consistent with the contract, Choate was expected to sell the property and distribute the proceeds between himself and the Phillipses. The Phillipses became apprehensive of Choate's intentions and brought an action for declaration of a constructive trust on the proceeds from the sale of the property. The initial complaint was dismissed as to Mark Phillips as a sanction for failing to attend a deposition. Consequently, Herbert and Annette Phillips filed an amended complaint against Choate, but this time, Herbert asserted that he was filing the suit as Mark's agent, and that, pursuant to a power of attorney, he had appointed to himself Mark's interest in the property. At this point in the facts, Mark Phillips had become a "fugitive from justice" and was "not available." 456 So.2d at 557. The trial court granted Choate's motion for summary judgment on the ground that the amended complaint failed to include an indispensable party—Mark Phillips.
On appeal, this court quickly resolved the power of attorney issue, remarking that the agreement prohibited any assignment without the express written consent of all of the parties. Id. The court then addressed the principal question in the case, which was whether Mark Phillips, a joint obligee, was an indispensable party to the action for imposition of a trust on the proceeds of any sale of the property discussed in the agreement. The court stated:
"While at common law the general rule was that all parties having a joint interest in the subject of a contract action had to be joined as plaintiffs, see 39 Fla. Jur.2d Parties § 13, it is not now always the case that inability of some joint obligees to join another obligee requires dismissal for failure to join an indispensable party."
There is possibly good reason for joinder of all joint obligees where that is practicable. In either case completeness of judgment and avoidance of unnecessary litigation will be furthered, which is in society's interest. In the case of joint obligees, their joinder would also protect the defendant from undue harassment. He has incurred only a single obligation and should be sued only once for it. But while these reasons are allowed weight, they hardly warranted the denial of substantive justice to the Phillipses, or to obligees who can find only some of their joint obligors. And none of the other considerations listed above applied; absentees would not be prejudicially affected, nor would present parties by a judgment which does not bind absentees (except only as this leaves the floor open to further suits). There was then no justification for a rule which would stop the action for want of unavailable joint obligors or joint obligees. 456 So.2d at 558.
The court in Phillips looked beyond Mark's legal status as a joint obligee, examined the facts of the case, and held that Mark Phillips was not an indispensable party since it appeared that the litigation could proceed without him and "the only harm to Choate in the event [the] litigation continues without Mark, and Choate prevails, is that Choate may have to face subsequent litigation by Mark on substantially the same claim his parents make." Id.
Sweeney Law, P.A. Has Vast Experience With Indispensable Party Issues
Brendan A. Sweeney, Esq., LL.M., of Sweeney Law, P.A., a boutique firm in Fort Lauderdale, Florida, regularly handles complex litigation matters throughout Florida. Brendan A. Sweeney, Esq., LL.M. is an AV Preeminent Martindale Rated Attorney, that has been recognized as a Florida Super Lawyer in 2019, Florida Legal Elite in 2019, and as a Florida Super Lawyer Rising Star in 2018, 2017, 2016, 2015, and 2014. If you have any questions and/or issues regarding indispensable parties contact Sweeney Law, P.A. at (954) 440-3993 immediately to protect your rights.
www.sweeneylawpa.com.