HOW TO AVOID PAYING TWICE AS AN OWNER DURING A CONSTRUCTION PROJECT IN FLORIDA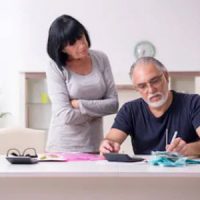 Imagine one morning you wake up and are drinking coffee in your new kitchen with the finest European appliances accompanied with the deepest deep blue granite with beautiful custom tile floors. You begin to think that you perhaps may have spent a little too much money on the kitchen, however, you've done your research and you think that there may be a decent return on your investment. All of a sudden, you hear a knock at her door, you identify yourself and are then handed a stack of documents consisting of a summons and lawsuit. Upon reading the lawsuit you recognize that it was brought by the custom cabinet maker. You call your general contractor immediately and get no response. Two days later you are again served with another lawsuit, this time by the granite supplier and installer. You are shocked because you try to call and email your contractor and once again get no response. You are sure that this is just a miscommunication because the general contractor said everyone was getting paid and you paid the general contractor in full pursuant to the terms of your contract. Unfortunately, under this scenario it is very likely that you as the owner will be required to pay twice for the work. This ugly scenario can be prevented by following some simple rules.
Before making any payment to the general contractor, ensure the following is completed:
Verify that the Notice of Commencement has not expired. Any payments made after the expiration of the Notice of Commencement are not considered proper payments.
Obtain a partial release of lien from anyone that has served a Notice to Owner to the extent that each payment is being made.
Obtain a partial release of lien from the contractor to the extent each payment is being made.
Obtain an affidavit from the general contractor stating that all potential lienors have been paid to the extent of each payment made.
Before making final payment to the general contractor, make sure the following is completed:
Obtain a final contractor's affidavit, as set forth in section 713.06(3)(d), Fla. Stat. The affidavit must state that all lienors have been paid, or lists those that have not been paid. If lienors are listed as not paid, then you have a duty to ensure that they are paid before making payment to the contractor.
Verify that every lienor that timely served their Notice to Owner has been paid in full and has provided a release of lien.
If an owner ensures that the above referenced items are completed, then they can insulate themselves from the exposure of having to pay twice for work or for liens in excess of the contract price.
Sweeney Law, P.A. Has Vast Experience in Handling Complex Construction Matters
Brendan A. Sweeney, Esq., LL.M., of Sweeney Law, P.A., a boutique firm in Fort Lauderdale, Florida, regularly handles complex construction matters throughout Florida. Brendan A. Sweeney, Esq., LL.M. is an AV Preeminent Martindale Rated Attorney, that has been recognized as a Florida Super Lawyer in 2019, Florida Legal Elite in 2019, and as a Florida Super Lawyer Rising Star in 2018, 2017, 2016, 2015, and 2014. If you have any questions and/or issues regarding Florida construction law issues then contact Sweeney Law, P.A. at (954) 440-3993 immediately to protect your rights.
www.sweeneylawpa.com.