HOA Rules and Your Construction Project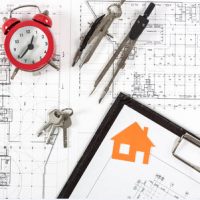 How HOA Rules Can Affect Your Construction Project
Many of us live in planned suburban developments. These developments are usually run by a Homeowners Association (HOA), neighborhood groups that develop rules and regulations to govern the common and visible areas of the property.  These rules are agreed upon by the owner in the purchase deed. They are also known as covenants and restrictions. Some HOAs have more stringent rules than others. Importantly, these rules affect what you can build and how you can build on your property. Before you begin a construction project for that new addition or that updated roof, it is wise to check your HOA rules to ensure compliance.
Example HOA Rules Restricting Construction

You want to build a fence around your backyard that is 10 feet in height. However, when you look around your neighborhood, you notice that most homes have fences under 9 feet. That is an HOA or community covenant at work. HOA construction rules can restrict the dimensions at which you can build as well as the style of the construction. If there is a covenant that mandates that all roofs in the community must have a red color, then you cannot install that grey roof you so desire. Installing a grey roof is a breach of the covenant and grounds for legal action by the HOA. Other rules wholly restrict certain constructions on the visible areas. For example, if swimming pools are prohibited per the rules of your HOA agreement, then a property owner cannot build a swimming pool in his or her backyard. Exceptions to such restrictions are rarely made and usually part of age-old community agreements. Other rules dictate to the property owner the process by which to seek authorization for commencing a building project. Such rules will direct the property owner to seek permission during a certain time frame even though the construction is allowed. Notice of a new construction will allow the HOA to monitor compliance with HOA rules and inform the property owner of any restrictions. 
How to Avoid Noncompliance
Remaining compliant with HOA construction rules should be simple. However, these rules are often hidden in HOA agreements that people rarely read. Therefore, it is wise to become familiar with what your HOA agreement when commencing a construction project. Property owners should consider enlisting a seasoned attorney to aid with any contractual technicalities, which is often the case with older covenants. Property owners can also consult with their HOA representative to gain a better understanding of the rules and its purpose. If a property owner, however, runs into an HOA restriction that is construed as overly burdensome, they may have some legal recourse to render it void.
Your Florida Construction Law Attorney

Are you currently experiencing a construction-based HOA dispute? Attorney Brendan A. Sweeney is an experienced construction law attorney with years of experience litigating and advising on construction law issues. Contact us now for a consultation.
Resources:
law.cornell.edu/wex/covenant
law.cornell.edu/wex/restriction