Hiring a Contractor? Perform These Simple Checks to Minimize Legal Mishaps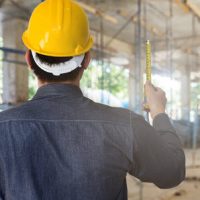 As a property owner, you will, at one time or another, have the need to hire a contractor. Small projects are easily accomplished during a day's visit and require little time investment. However, if you intend on starting a larger project that will involve weeks or months of tearing and building, it is imperative to perform a few diligent checks before signing on with a contractor. A property owner should complete these activities well before signing a contract to ensure that they are choosing a reputable company. It will also lessen any possible legal disputes that may arise from the business relationship.
Check the Contractor's License
In Florida, building contractors must meet strict requirements before they are given licenses. These licenses communicate to customers that the company has the technical knowledge, financial stability and that it meets all legal standards as a construction company. The organization that registers contractors want to ensure that you are being served by skilled contractors who own legally compliant businesses. As a property owner, it is your duty to ensure that all licenses have been issued and are up to date. If a construction company has a license, they are more likely to perform skilled and professional work. You can verify a contractor's license by visiting the Florida Department of Business and Professional Regulation website. Make sure that the license number is tied to the business name and is displayed on their advertising materials and vehicles.
Inquire about Insurance
Obtain certificates of insurance from the contractor showing coverage for personal and property liability damage as well as workers compensation. If a contractor possesses the listed insurance, it ensures their liability in case of an accident and it takes the liability away from you as the property owner. Starting a project without having proof of these insurances is risky, as you may be taking on unknown liabilities. You can simply ask the contractor to produce proof of insurance.
Carefully Read all Contract Terms
Most importantly, read all contract terms carefully. Ensure you completely understand all representations, warranties, conditions and timelines. Some construction deals can be so informal that written contracts are never drawn up to capture the agreement. Make sure you get all agreements in writing. It is best to involve a lawyer who can review and negotiate on your behalf as these contracts can get rather legalistic. Make sure to obtain a clear description of the work being performed. Can the contractor assure you that the work will be performed in a workmanlike manner? No matter the answer to that question, it is wise to get some kind of warranty term in the contract to protect your rights, your property and your money.
Your Florida Construction Law Attorney

Attorney Brendan A. Sweeney is an experienced construction law attorney who will provide you with the best representation. At Sweeney Law, P.A., our clients are our first priority. Whether you are experiencing an ongoing dispute or you are seeking advice on how to prevent one, Attorney Sweeney has a proven track record and he will make you his priority. Contact us now for a consultation.
Resources:
bbb.org/west-florida/news-events/consumer-tips/2017/05/bbb-tips-on-hiring-a-home-improvement-contractor-in-florida/
myfloridalicense.com/CheckListDetail.asp?SID=&xactCode=8020&clientCode=0602&XACT_DEFN_ID=2997